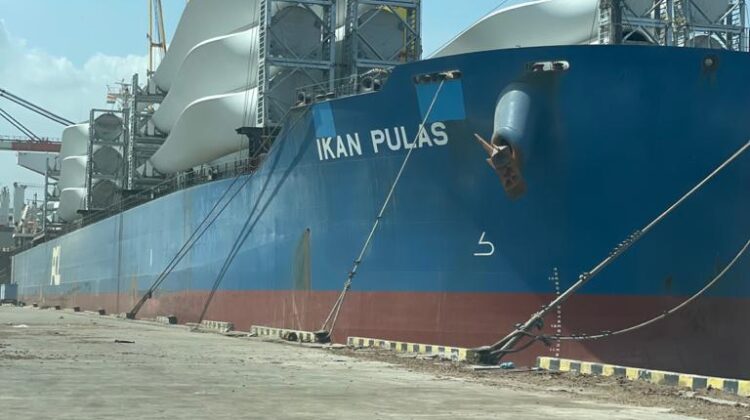 Mystic Shipping handled first ever shipment of Organic Soyabean Meal from India to Baltimore,US at Deendayal Port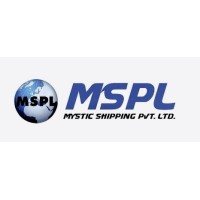 GANDHIDHAM : Mystic Shipping Pvt Ltd. (MSPL) handled first ever shipment of organic soyabean meal in bulk at Deendayal Port .The vessel MV IKAN PULAS, which arrived in the end of last month May,2021 at Deendayal Port, created history by becoming the first vessel from India to load organic soyabean meal in bulk to Baltimore in the US, according to a release.
The vessel arrived at the port at 14:48 hrs on May 30, 2021 and berthed at Berth No. 13 at 22:36 hrs on June 2 to load organic soyabean meal in bulk. The quantity was 7,962 metric tonnes. The vessel commenced loading at 0430 hours on June 3 and completed the operation at 03:00 hrs on June 5, said the release.
Mystic Shipping Pvt. Ltd (MSPL), a leading logistics solutions provider headquartered in Gandhidham, was the CHA/Stevedore and Handling Agent for handling consignment.
MSPL thus showed its expertise by efficiently loading 7,962 metric tonnes in 46.5 hours with single hold, that too by adhering to port norms, further highlighted in the release.
MSPL thanked Deendayal Port Trust officials Mr Sanjay K. Mehta, IFS, Chairman; Mr Nandeesh Shukla, IRTS, Deputy Chairman; and Mr G.R.V Prasad Rao, Traffic Manager, for their support in this landmark achievement.
MSPL has carved a niche for itself as a resourceful provider of a wide range of logistics services, including Stevedoring, Port handling, Vessel agency, Transportation, Customs clearing, Freight Forwarding, Door-to-door Service, Vessel operating and Warehousing.
Source : Mystic Shipping