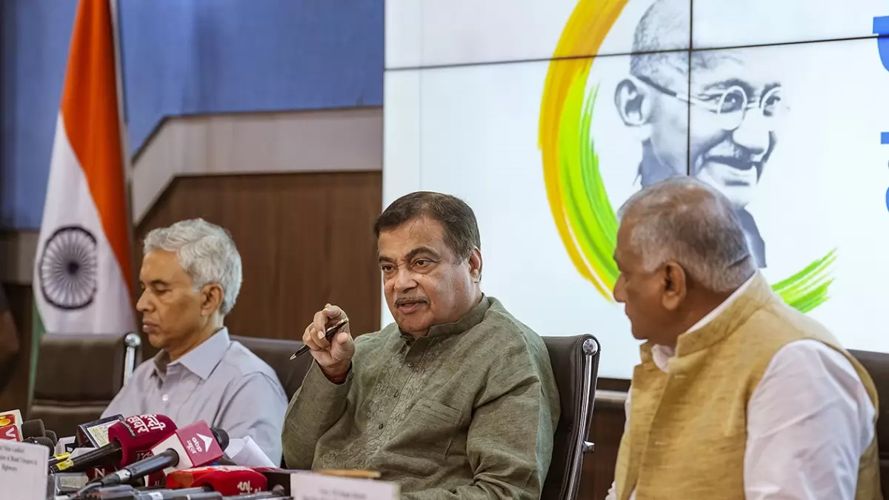 National Highways to be pothole free by December this year : Nitin Gadkari
NEW DELHI : Union Minister for Road Transport and Highways Shri Nitin Gadkari has set an ambitious target of making all National Highways pothole-free by December 2023. Speaking at a media briefing on Thursday, Gadkari said a policy is being drafted to ensure pothole-free national highways. Young engineers will be roped in to meet the target and make the project a success, the minister said.
Gadkari said that rains can cause damage to highways resulting in potholes and the new policy will look to deal with that.
He further added the new policy will also look into the drainage issues along the national highways. He added that another policy being worked on is for the use of municipal waste in road construction.
Earlier the ministry had said urban solid waste is being utilised in the construction of UER-II, DND-Sohna spur of the Delhi Mumbai Expressway and the Ahmedabad to Dholera Expressway.
The government's highway contracts will have an enabling clause that will promote the use of municipal waste in embankment construction. Yet another project he highlighted was the use of solar lighting on highways which has resulted in the reduction of carbon dioxide emissions.
Gadkari further said that the draft for a policy to incentivise construction machinery using alternative fuel has been prepared and will be soon shared with the finance ministry for approval. However, he didn't give a definite timeline.
Gadkari said that the proposal is in line with PM Narendra Modi's target of making India a carbon neutral country by 2047.
In May, Gadkari had pitched the idea for road-making companies to switch to using alternative fuel power construction equipment and save costs.
According to estimates of MoRTH, construction equipment use 400 crore litres of diesel every year. The ministry wants to promote use of alternative fuels in construction equipment.
Earlier this week, Gadkari said that the $5 trillion economy dream is possible and for that the country needs infrastructure development.
"Without water, power, transport and communication, we will not get industry and capital investment. Without industry and capital investment, we cannot create employment potential. And without employment potential, we cannot eradicate poverty. That is very important," Gadkari said.