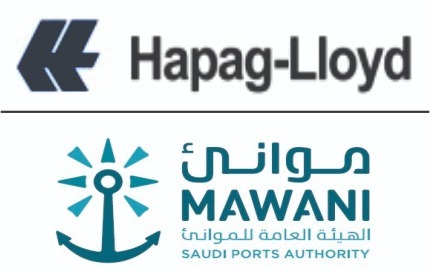 New trade route to link Jubail Commercial Port to 6 Global Ports 
RIYADH : The Saudi Ports Authority (Mawani) has revealed the addition of Jubail Commercial Port to the India Gulf Service 1 (IG1) shipping route by ocean carrier Hapag-Lloyd.
The newest cargo service will contribute tofulfilling the ambitions of the National Transport and Logistics Strategy (NTLS) toupscale the Kingdom's integration with global trade networks besides improving its score in the UNCTAD's Liner Shipping Connectivity Index to 80 points.
Kicking off on 12th February, the weekly service will link the Kingdom to the ports of Jebel Ali, Karachi, Mundra, Sohar, Shuaiba, and Umm Qasar on board three containerships with an average carrying capacity of 2,400 TEUs.
A strategic trade gateway for the Kingdom's Eastern Region and its industrial and petrochemical complexes, the Arabian Gulf port is modernly equipped to handle all kinds of vessels and goods alongside delivering a host of world-class offerings to local importers and exporters.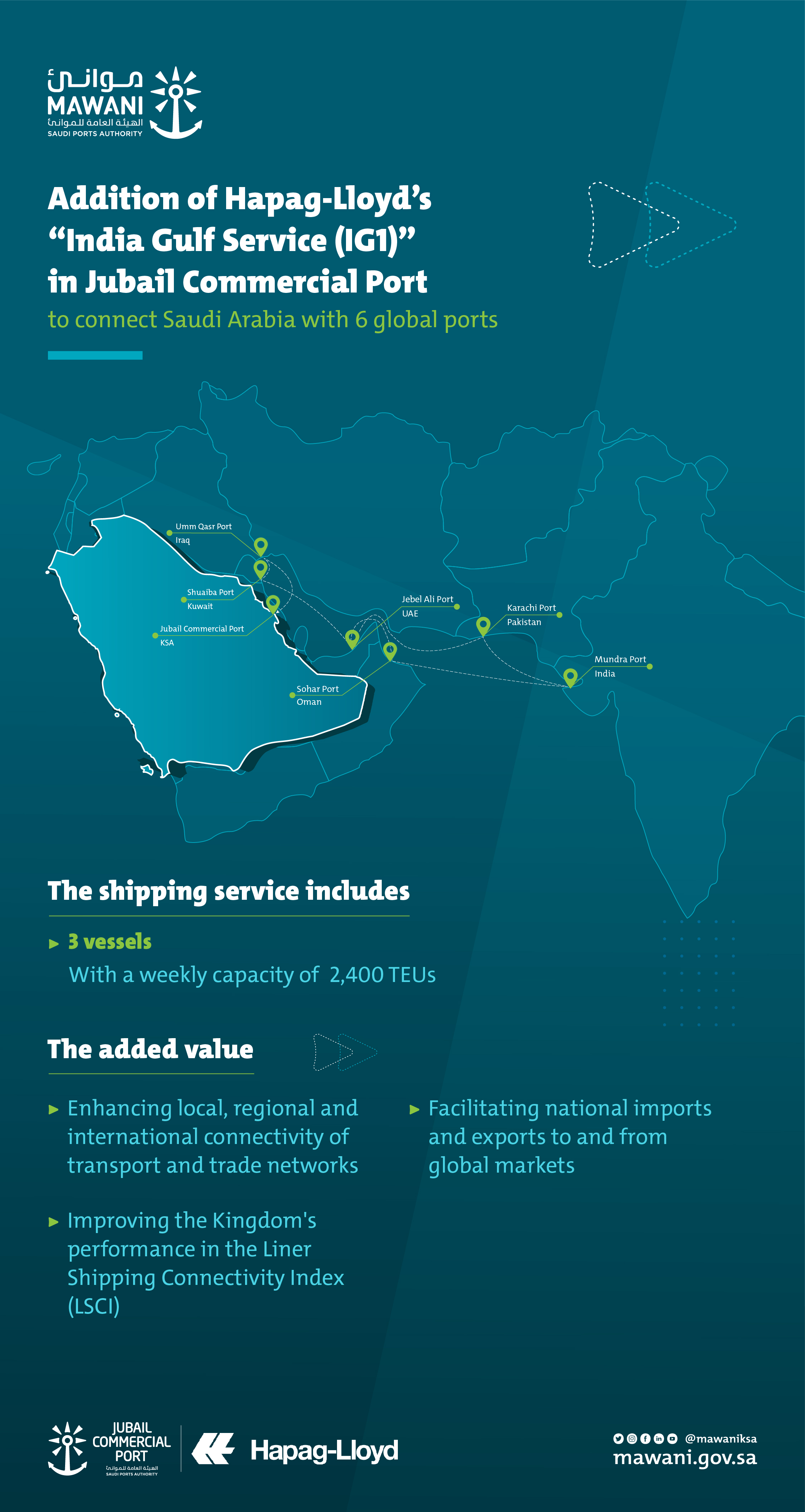 About the Saudi Ports Authority (Mawani)
Saudi Ports Authority (Mawani) was established in 1976 to oversee the operations of the Saudi ports. Since its inception, Mawani has been keen on transforming the Saudi ports into investment platforms and facilitating the Kingdom's trade with the rest of the world. The Authority seeks to achieve an effective regulatory and commercial environment supported by an operating model that enables growth and innovation in the Kingdom's maritime industry. It also envisions developing a sustainable and prosperous ports sector to consolidate the Kingdom's position as a leading global logistics hub. Mawani strives to realize Saudi Arabia's economic and social ambitions by ensuring reliable and efficient logistics operations, as well as creating a safe and sustainable maritime environment. Developing the Kingdom's industrial capabilities to fulfill the objectives of the National Transport Strategy in line with Saudi Vision 2030, has and will always be one of Mawani's main objectives, thus contributing to making Saudi Arabia a pioneer in the ports sector.
Find out more atmawani.gov.sa
For media inquiries:Media@mawani.gov.sa