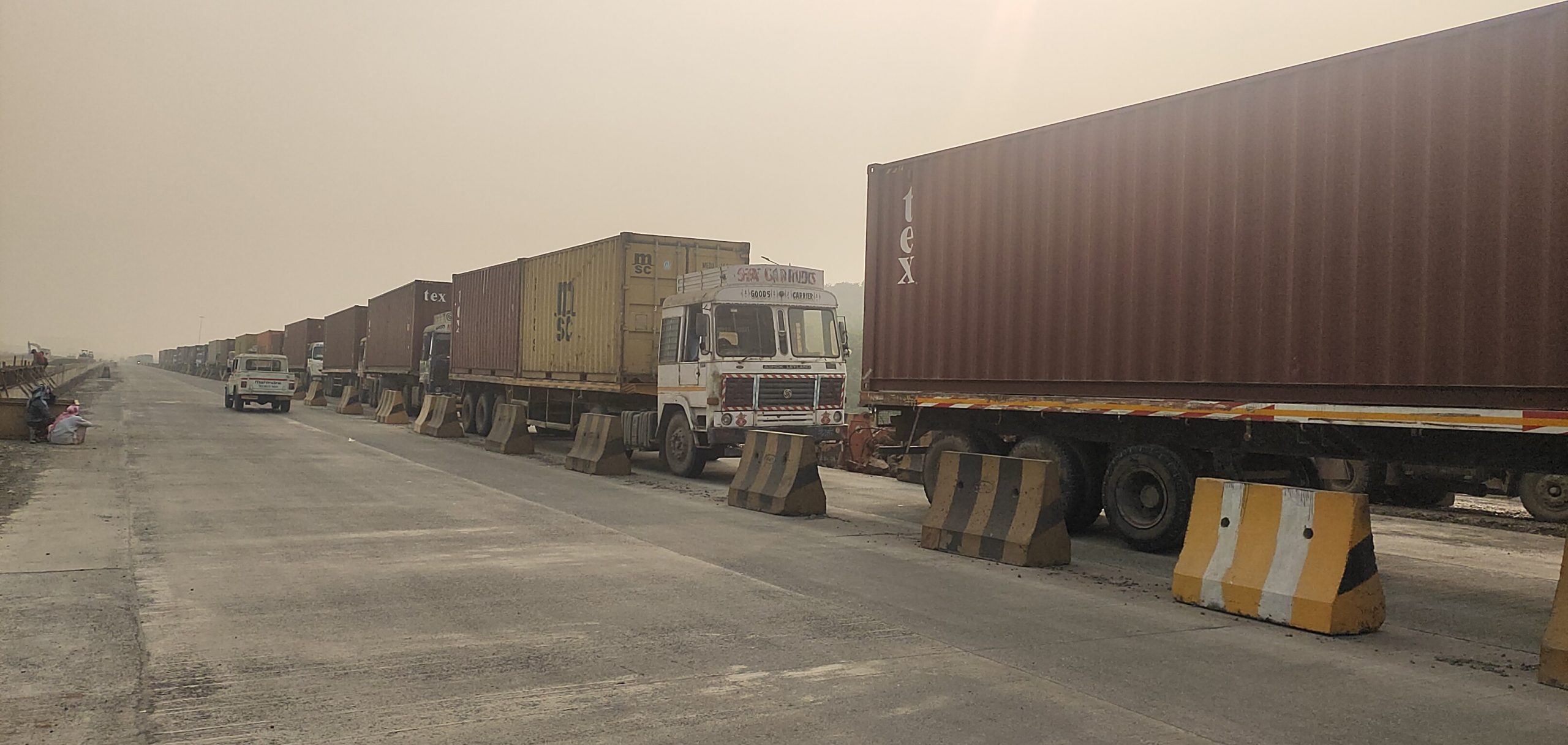 Nhava Sheva Port reporting long truck waits and congestion problems at the terminal
MUMBAI : Container trailer operators serving India's Nhava Sheva Port (JNPT) are reporting long truck waits and congestion problems at the terminal entry points due to box scanning delays.
According to Nhava Sheva Container Operators' Welfare Association (NSCOWA), which represents truck owners handling local cargo movements, in addition to congestion around drive-through scanning centres, scanning facilities are often unavailable during night hours.
"Since the past few weeks, the members of our association and the overall export-import movement at Nhava-Sheva has been suffering severely," NSCOWA said in a trade notice.
"Corrective action needs to be taken immediately by the concerned authorities as it has severely slowed down the turnaround of the vehicles of our members and they shall not be held responsible for any port ground rent and penalties in such cases," the association cautioned.
Intermittent truck buildups have, of late, been a growing concern for exporters/importers using terminals in Nhava Sheva. To mitigate the supply chain bottlenecks, Customs authorities at Nhava Sheva recently added a new drive-through container scanner for cargo moving through Bharat Mumbai Container Terminals (BMCT), a facility operated by PSA International.
"It is a high-speed container scanner, having a throughput capacity of 100 containers per hour," Customs noted.
"Due to ongoing road infrastructure projects along JNPT approach roads, already there have been issues of traffic," a port official said. "To add to the same, in case there is a terminal issue, then traffic gets stuck, also affecting movement out of other terminals."
According to local industry sources, truck slowdowns are likely to persist until ongoing road infrastructure projects are complete. Nhava Sheva handles a significant portion of India's containerised trade and, as such, any disruption can severely impact the country's supply chains.
The port has begun the new year on a strong note, with monthly volumes reaching a new high in January, according to the latest data.
Combined throughput last month stood at 532,974 TEUs, up from 522,464 TEUs year over year, while volumes from April through January, the first 10 months of fiscal year 2022-23, grew 6% to 4.98 million TEUs.
The growth has been aided by more ship calls from new service additions. Among the five container terminals, BMCT (PSA Mumbai) recorded the highest growth rate – 38% in the current fiscal year, data shows.
The pace of growth is expected to gain further momentum on the back of a new service by Mediterranean Shipping Co. for the US West Coast set to begin this week.