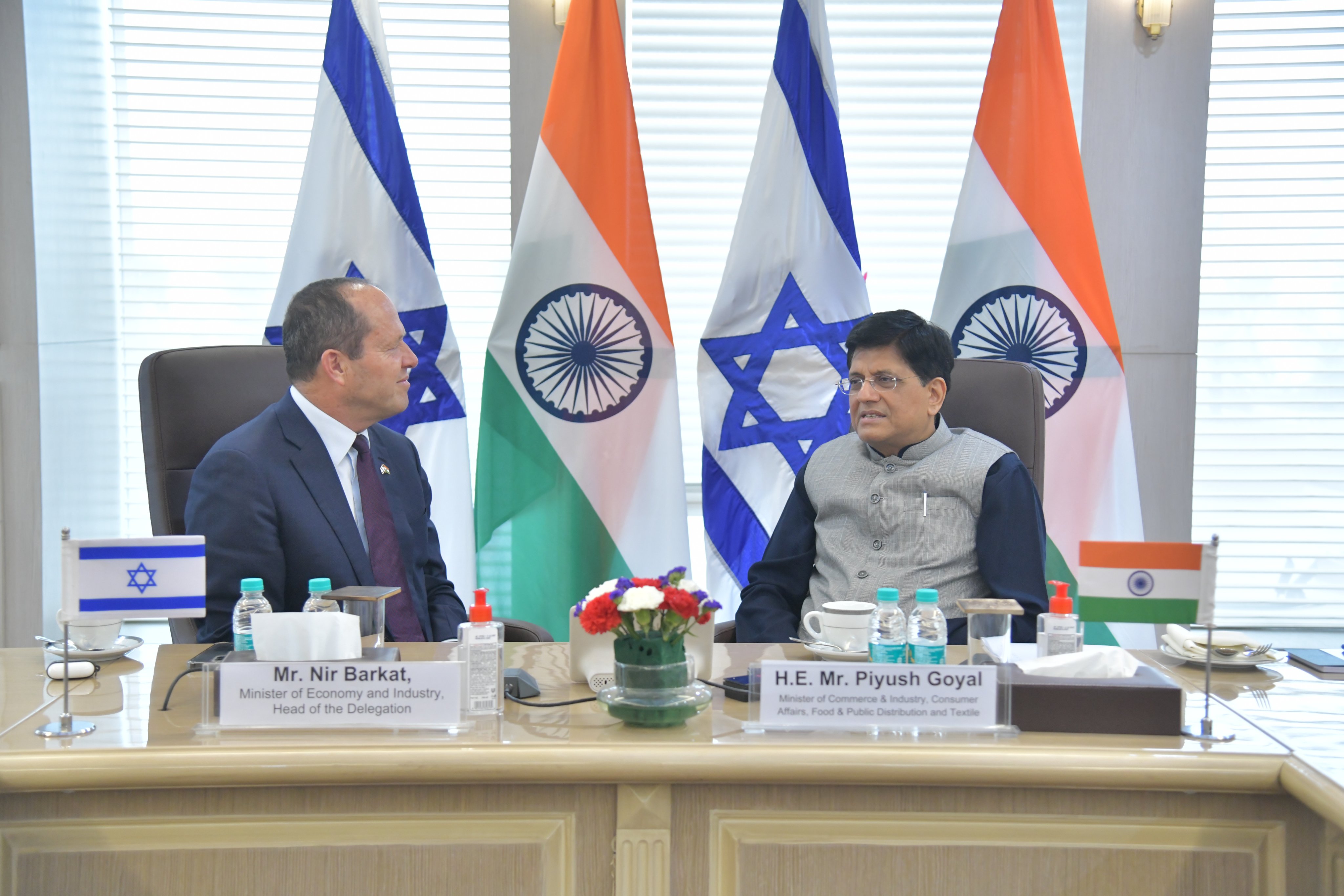 No concerns about Adani Group's plans to expand: Israel Minister Nir Barkat
NEW DELHI : Israel has no concerns about the Adani Group's plans to expand its presence in the country after taking over the strategic Haifa port as it is a "good deal" that could pave the way for more investments from the Indian side, Israeli economy and industry minister Nir Barkat said.
Though the focus between India and Israel may not be on pushing ahead with negotiations on a free trade agreement (FTA), the Israeli side is keen on encouraging more Israeli companies to set up office in India and to develop joint ventures while aligning interests with the "Make in India" initiative, Barkat said in an interview.
Asked if Israel was concerned about the Adani Group's investments in Israel following the recent downturn in the fortunes of the conglomerate, Barkat replied, "No, it's not a concern. We're not looking into the businesses here. It's a classic good investment in Israel and we welcome more investments."
Noting that Israel had only two major ports at Haifa and Ashdod, Barkat said it was significant that the country had entrusted the management of a port to an Indian firm.
"The port in Haifa – the fact that Israel's trusting a foreign entity to manage and lead the port is testimony that we trust our friends in India. We're not looking at what's happening here. It's clean, hopefully a good deal and we want to welcome more deals like that in Israel," he said.
A consortium led by Adani Group completed the purchase of Haifa port, a major trade and tourism hub on the Mediterranean, for $1.15 billion in January.
Though both countries have been discussing an FTA, Barkat said India and Israel "need to sort of figure out where it makes sense for both sides".
He added, "Put aside the FTA, the business development is much, much greater. We've been discussing exactly that – how can we encourage Israeli companies to set up office here, to develop joint ventures, to align interests with 'Make in India'."
He said it makes a lot of sense for Israel to synchronise with "Make in India" because of India's growth and scale.
He also spoke of Israel's long-term plans in the IT sector, including a "lot of outsourcing and joint ventures" based in India.
"The majority of the effort will be focusing on this side of the ocean. Certainly, we have the largest number of foreign students in Israel coming from India and I believe we should expand that relationship on both sides," Barkat said in response to a question on the possibility of forging a migration and mobility arrangement with India.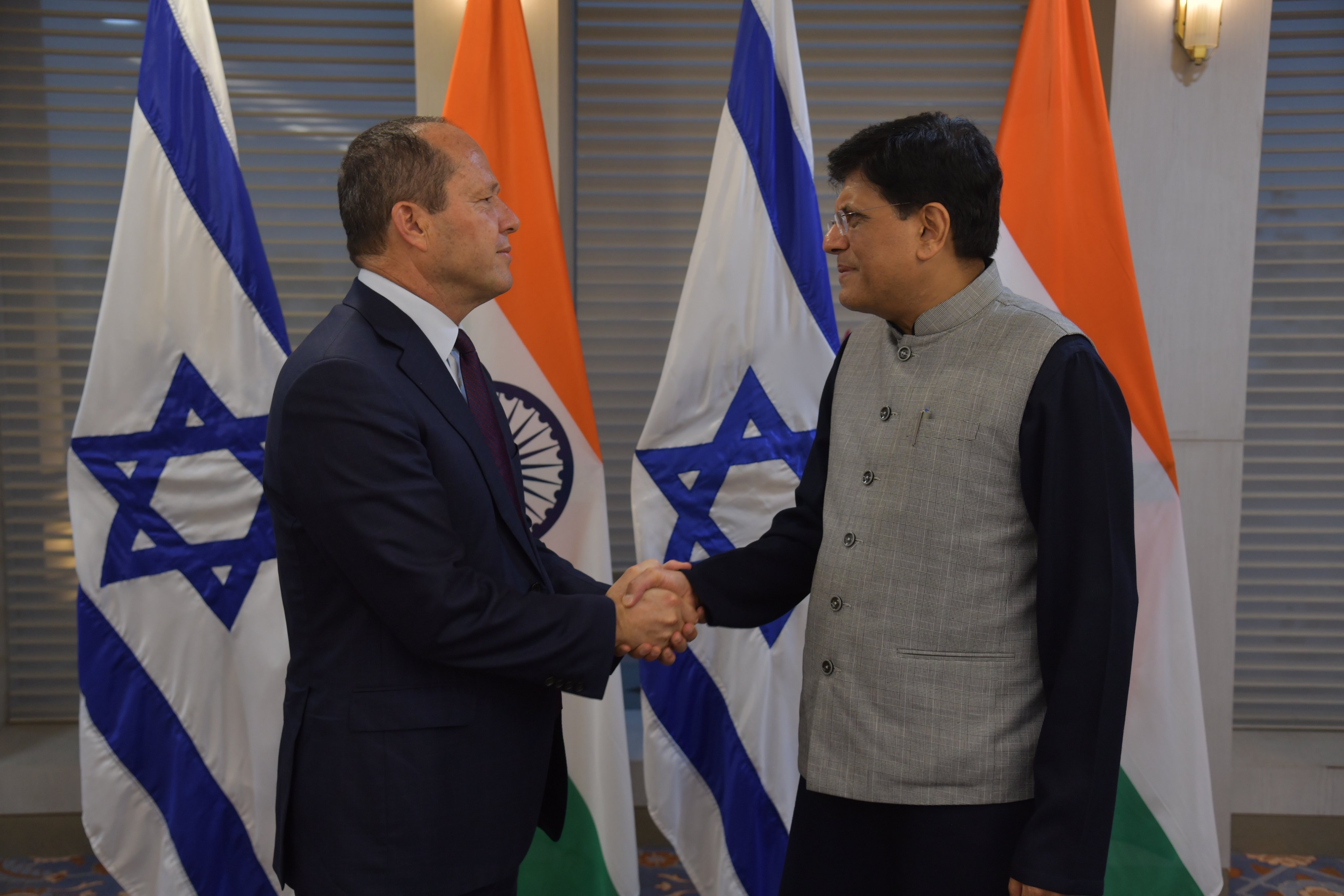 At his meeting with Commerce Minister Piyush Goyal on Tuesday, Barkat shared Israel's vision for expand its technology sector and increasing the number of hi-tech employees from 10% to 25% in the next 20 years.
"It's a huge undertaking and the opportunity is in aligning interests with other countries that are interested in growth…and the challenge we have right now is not just on the security side, but actually to expand the relationship on the business-to-business [with India]," he said.
In the field of technology, Barkat identified desert tech, or technology for improving the quality of life in desert areas, agro-tech, food tech, creating food from the sea, water management and energy as priority areas for cooperation with India.
"Israel is going to go into many other areas – satellites, space and others – that are very complementary… Hydrophnics is a good example where Israel is developing really well. On one acre of hydroponics, you could develop food equivalent to 50 acres of land," he said.
"Naturally, when you want to develop business models that are scalable for the rest of the world, I believe India is a classic development partner. That's what we're going to be doing. I believe that's a classic win-win." he added.