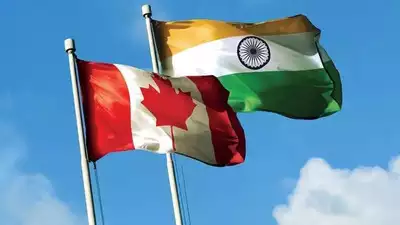 No immediate areas of concern over India-Canada row: Nasscom
NEW DELHI : The escalating tensions between India and Canada have put Indian IT companies in a wait-and-watch mode but industry experts believe that there are no immediate areas of concern at this moment.
Apex IT association Nasscom, in a statement, said since this is an evolving situation, it will continue to engage with stakeholders to track any potential areas of impact that may need support.
"We are in close touch with our members in Canada, and as per their feedback, there are no immediate areas of concern," Nasscom said.
The comment comes in the backdrop of an intense diplomatic row that erupted following Canadian Prime Minister Justin Trudeau's allegations of a "potential" involvement of Indian agents in the killing of a Khalistani separatist in June. India has rejected the charge as absurd.
India on Thursday "suspended till further notice" its visa services in Canada.
The Indian tech companies, including IT services biggies, have operations and business linkages in Canada, where they service client entities. These tech players have pumped in investments in Canada and created jobs.
Industry veteran TV Mohandas Pai said while there is not much of an impact for now, just how long the situation lasts will have to be seen.
"There is not much impact at the moment because tech industry business is going on…The visa issue may impact the flow, but we have to wait and watch to see how long it (the current situation) lasts," Pai said.