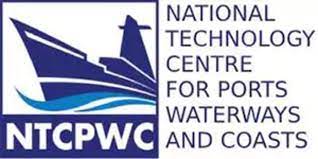 NTCPWC Research & Development Center will modernise maritime sector of India for smooth-operation of ports under Sagarmala scheme
CHENNAI : In a bid to give impetus to the building a robust marine industry and to ensure advancement in the maritime technology for smooth operations of port, Union Minister for Ports, Shipping and Waterways Sarbananda Sonowal recently inaugurated the National Technology Centre for Ports, Waterways and Coasts (NTCPWC) at the discovery campus of IIT Madras in Chennai.
The state-of-the-art NTCPWC will provide the maritime sector with requisite technology, enabling them not turn towards foreign experts to look for solutions to solve any problems, corroborating India's vision of Atmanirbhar Bharat by 2047.
NTCPWC: Research & Development
Built with an investment of Rs 77 crore under the Sagarmala Scheme, NTCPWC will work as the research and development center to create solutions towards enabling the modernisation of the marine sector in India. "With the inauguration of this state-of-the-art center dedicated towards research and development of technological solutions to enable growth of the marine sector, we move closer to achieving the vision of our Prime Minister Shri Narendra Modi ji to make India an Atmanirbhar country. The role of the marine sector is supreme in nation building. As we continue to embark on our journey to improve our performance, such centers will play a pivotal role in this regard," said Sonowal.
In order to advance the objectives of the Sagarmala Programme, NTCPWC is equipped with world class capabilities for undertaking the 2D and 3D investigations of research and consultancy nature for the Port, Coastal, and Waterways sector across all disciplines.
"Our Sagarmala programme has been designed to bring in transformation in the existing system to become modern, world class ports and power the engine of growth of India," said the minister and added that India's rich and talented pool of engineers and scientists will provide modern solutions to deal with dynamic challenges of the marine sector.
PM National Gati Shakti has received a tremendous shot in the arm with the launch of this center as it will empower the logistics sector to become efficient and cost effective. NTCPWC could efficiently solve the problems being faced in the industry through scientific support.
Under the Sagarmala Scheme, 171 projects costing around Rs 10,900 crore were funded by the Ministry of Ports, Shipping and Waterways.
Out of 171 projects, 48 projects worth Rs 2,900 crore have been finished and 123 projects worth Rs 8,000 crore are under various stages of development. The ministry has sanctioned Rs 2500 crore for 37 projects in the financial year 2022-23 under the Sagarmala Scheme.
As many as 52 projects, costing around Rs 40,200 crore, have been completed at major ports under the Public Private Partnership (PPP) mode.
This apart, Rs 530 crore has been invested by Sagarmala Development Company Limited for 4 projects in Andhra Pradesh, Odisha and West Bengal, which have been completed.
As per the report released by the ministry, total cargo handled at ports has registered a growth of 8.6 percent in the financial year of 2022-23 compared with the previous fiscal year. This has contributed to India achieving the $440 billion of merchandise export projected for the financial year 2022-23