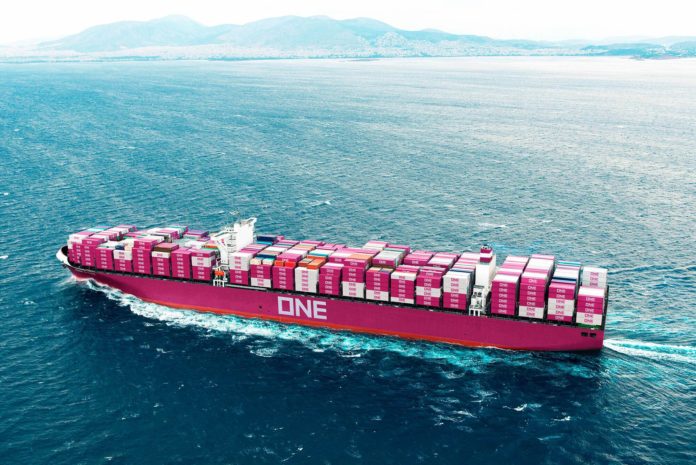 ONE forecasts 94% plunge in full year profit
SINGAPORE : Ocean Network Express (ONE) has forecast a profit of $851 million for the year ended 31 March 2024, down some $14.1 billion on the previous year.
Singapore-headquartered ONE reported a FY2023 Q2 profit after tax of $187 million, compared to $513 million in the previous quarter as container shipping markets continued to weaken. The line made a $5.5 billion profit the same quarter in the previous year.
"In North America, cargo movement showed some momentum in August, but lacked sustainability against the backdrop of weak general consumption and other factors. In Europe, a gradual recovery trend from the decline in demand caused by high inflation was seen, however it did not lead to a full-fledged recovery in cargo movement," ONE said.
It also the impact of increased tonnage from newbuildings deployed on the east – west trades despite lines trying to control capacity through blank sailings and service rationalisation resulting in stagnant freight levels.
ONE's forecast for the second half of FY2023 sees a further deterioration in market conditions with a profit of $151 million forecast for H2. This is despite the line forecasting a gradual recovery in cargo movements in the second half of FY2023, however, an oversupply of tonnage is forecast to continue as more newbuildings are delivered.
ONE said the freight market is expected to remain weak in the second half.