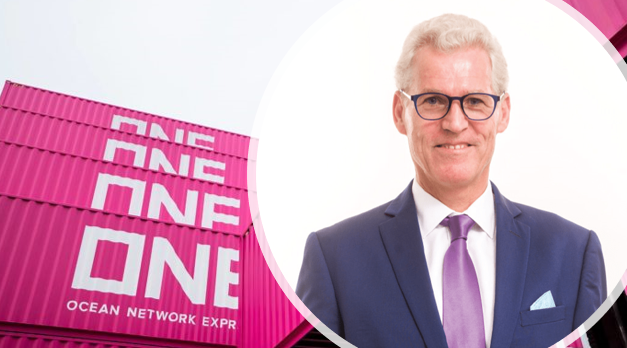 ONE'S Nixon says decarbonizing shipping could add $2,000-$3,000 per container
SINGAPORE : Ocean carriers should focus on transitioning from fossil fuels to decarbonized green fuels but expect an added cost of between $2000-$3000 per forty-foot container, warned Jeremy Nixon, CEO of Ocean Network Express (ONE).
Nixon who spoke at the TPM 2023 conference in Long Beach on February 28th said an international regulation or carbon tax will be needed so that all ocean carriers make the investment together and not allow for some carriers to opt out continuing to operate with cheaper fossil fuels that will allow them to undercut decarbonized ocean carriers.
Nixon explained the process by which the adoption of green fuels would add $2000 to $3000 to the cost of a 40-foot container: "First, we have got to get the green fuel. So, the key three solutions, which are really methanol, ammonia, potentially synthetic LNG … require a lot of green hydrogen. Many other industries are competing for green hydrogen, so we need to make this call to all governments, to the IMO (International Maritime Organization). We need to accelerate the production of green hydrogen across the energy companies.
The IMO is the United Nations agency with responsibility for the safety and security of shipping and the prevention of marine and atmospheric pollution by ships.
Nixon said the cost of fuel for container ships today is about $1,000 per forty-foot container: "That's roughly what the cost component is of using carbon fuel. These new fuels are going to be two or three times more expensive. So, potentially $2,000-3,000 will be the future fuel cost of moving a 40-foot container."