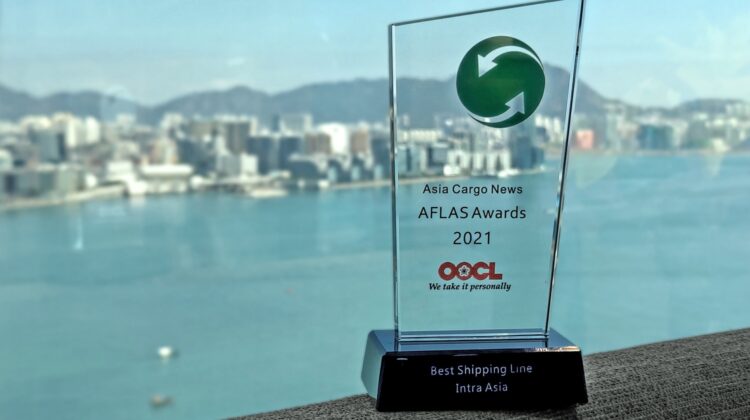 OOCL Named "Best Shipping Line – Intra-Asia" at the 2021 Asian Freight, Logistics and Supply Chain (AFLAS) Awards

---
OCL Named "Best Shipping Line – Intra-Asia" at the 2021 Asian Freight, Logistics and Supply Chain (AFLAS) Awards

Orient Overseas Container Line (OOCL) is proud to be named the "Best Shipping Line – Intra-Asia" at the 2021 Asian Freight, Logistics and Supply Chain (AFLAS) Awards for its outperformance in the region.

The AFLAS awards were hosted annually by Asia Cargo News, a leading publication for the freight, logistics and supply chains industries in the Asia Pacific region, aiming to recognize service providers which have demonstrated outstanding performance in various aspects. The nomination and assessment system of the award involved a voting process by more than 15,000 readers of Asia Cargo News, making the award results a reflection of the opinion of service users.
This year, OOCL won the "Best Shipping Line – Intra-Asia" award among its industry peers for its outperformance in areas such as customers-oriented services and solutions, comprehensive service network, competitive freight rates and effective and easy-to use IT systems in the Intra-Asia trade lane. In this extraordinary time which the operating environment has become extremely challenging, this award has also recognized the company's ability in managing disruptions, meeting customers' expectation and delivering quality services under unprecedented fast-changing and high-pressure environment.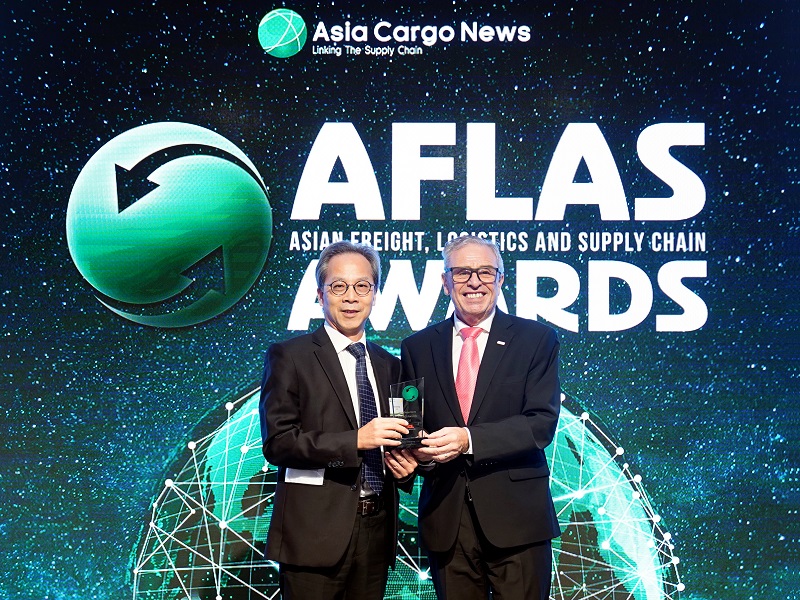 Receiving the award, Mr. Raymond Fung, Director of Trades of OOCL said, "The operating environment has become extremely complicated since the pandemic. In the Intra-Asia trade, we have experienced significant disruptions caused by port congestion in many parts of the region, as well as the ripple effects of congestion and disruption elsewhere across the world, making it particularly meaningful for us to receive this award this year. We are glad that the efforts of our colleagues are being recognized. On behalf of OOCL, I would like to thank our customers for their long-term support. We will continue to do our best to maintain our high operating and services standards in the future."


About OOCL
"Orient Overseas Container Line" and "OOCL" are trade names for transportation provided separately by: Orient Overseas Container Line Limited ("OOCLL") and OOCL (Europe) Limited respectively and both are wholly-owned subsidiaries of Orient Overseas (International) Limited, a public company (0316) listed on the Hong Kong Stock Exchange. Headquartered in Hong Kong, China, OOCL is one of the world's largest integrated international container transportation and logistics companies, with over 125 offices in more than 100 major cities. Linking Asia, Europe, the Americas, Africa, the Mediterranean, Indian sub-continent, Middle East and Australia/New Zealand, the company offers transportation services to all major east/west trading economies of the world. OOCL is one of the leading international carriers serving China, providing a full range of logistics and transportation services throughout the country. It is also an industry leader in the use of information technology and e-commerce to manage the entire cargo process