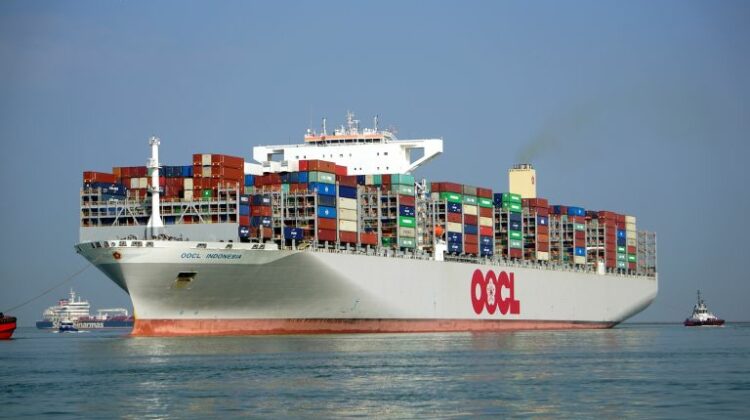 OOCL's Q3 revenues exceed US$4.3 billion

---
HONG KONG : COSCO-owned Orient Overseas Container Line (OOCL) has registered strong gains in the financial sector for the third quarter of the year.
In particular, the overall average revenue per TEU marked a skyrocketing growth of 142.7% compared to the Q3 of 2020, while total revenues during the July – September period climbed at US$4.31 billion, reflecting an urge of 125.3% compared to the corresponding period of the previous year.
These financial records were achieved despite the severe congestion around the shipping network which drove down the company's liftings by 7.2% and loadable capacity by 7.6%, according to the Hong Kong-headquartered carrier's data.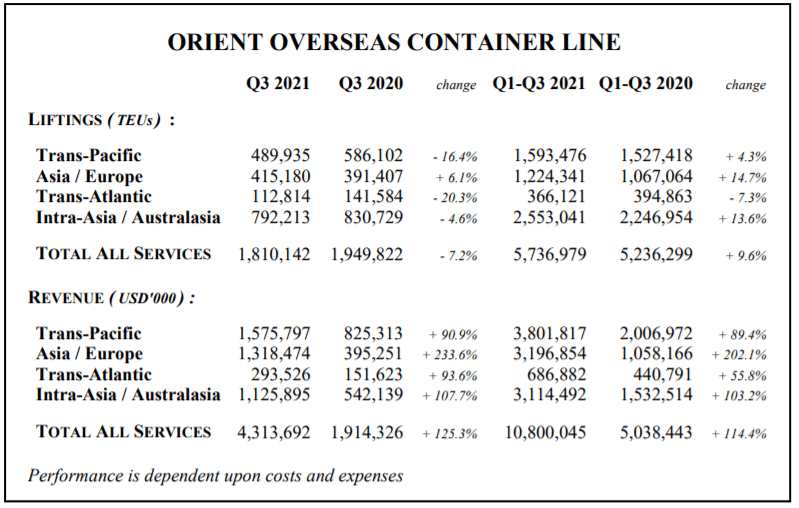 Additionally, the overall load factor was slightly higher by 0.4% over the Q3 of the previous year.
Regarding the shipping company's financial results for the first nine months of 2021, total revenues recorded an outstanding growth of 114.4%, exceeding US$10.8 billion.
Over the same period, total liftings noted a year-on-year growth of 9.6%, while loadable capacity increased by 5.9%. At the same time, the overall load factor was 2.9% higher than the same period in 2020.
Last but not least, OOCL highlighted that the average revenue per TEU for the first nine months of 2021 rose sharply by almost 96%, compared to the same period last year.
---