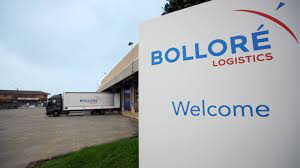 Outstanding transport of equipment in Madagascar

---
An optimized and multimodal solution:
Due to the state of the country's roads and the size of the packages, the teams had to organize two customized shipments.
The largest motor, weighing nearly 70 tons and 4.15 m high, was transported by sea via an LCT barge. The equipment had to be lifted and positioned taking into account the weight restrictions on the docks and the stability of the barge in open sea. The shipment was completed with the delivery of the equipment on a carrier from the beachhead to the customer's site near Majunga.
The other two packages were transported by truck from Tamatave to the client's site. This was a technical route due to weight restrictions, height limitations of bridges and the dilapidated condition of some road segments.
The result of a long analysis:
Upstream, the mobilization of the teams over several weeks made it possible to analyze and control the risks at each stage, manage the many hazards, control the documentation, certifications and authorizations and plan everything with the authorities, in strict compliance with the safety standards. The success of this operation resided in the synergy of the various Bolloré agencies as well as the good coordination with the Shipping, Logistics and Transit departments and the HSE teams.
The professionalism and the know-how of Bolloré Transport & Logistics Madagascar enabled the execution of this apparently complex operation underlining the commitment of the group to its partners especially in the field of energy development.