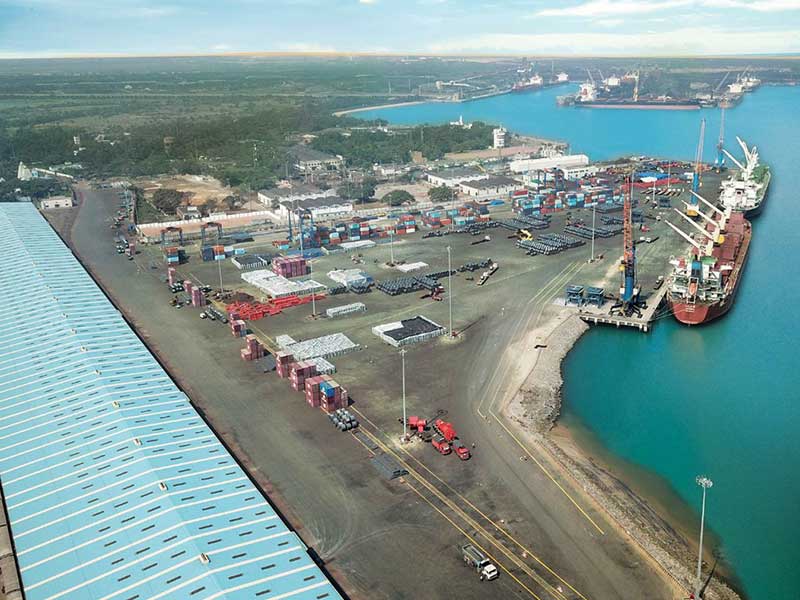 Paradip Port Container Terminal : Rs 20,000 Crore boon for Odisha predicted
PARADIP : In a compelling revelation made during a prominent industry event, Mr. Venkateswara Rao, Head of Logistics at Jindal Stainless Ltd, emphasized the gamechanging potential of a dedicated container terminal at Odisha's Paradip Port. According to him, this visionary infrastructure project could inject a staggering Rs 20,000 crore into the state's coffers, ushering in a new era of economic prosperity.
The backdrop to this revelation is crucial – currently, this substantial economic boon largely favours the states of Andhra Pradesh and West Bengal. Despite boasting the third-largest cargo-handling port in the nation, Odisha stands as a unique exception, lacking its container terminal. As a result, it heavily relies on neighbouring ports in Visakhapatnam and Kolkata for its import and export activities.
During the event, Mr. Rao, alongside representatives from both the private and public sectors, engaged in a profound discussion about the government's role in crafting supportive policies and regulations. These policies, if tailored effectively, could propel the growth of the transport and logistics sector, thereby driving the overall economic growth of the region.
"The establishment of a container terminal at Paradip holds the key to efficient resource utilization, reduced idle time, improved profitability, and the creation of numerous employment opportunities," emphasized Mr. Rao. He went on to highlight another significant aspect – the adoption of eco-friendly transportation practices. This shift, in line with India's ambitious Net Zero emissions goals, could yield a remarkable 400 percent reduction in carbon emissions, marking a significant stride towards environmental sustainability.
It's worth noting that in the fiscal year 2020-21, Paradip Port contributed to a mere 7 percent of container traffic in Odisha. This statistic underscores the vast, untapped potential that lies dormant within the region. As Eastern India, particularly Odisha, emerges as a burgeoning metals manufacturing hub, the establishment of a container terminal at Paradip becomes not just a priority but a necessity to support and sustain this remarkable growth.
A key insight provided by the Federation of Indian Export Organisation further underscores the importance of this endeavour – a 10 percent reduction in logistics costs has the potential to boost exports by a substantial 5 percent. Therefore, the development of a dedicated container terminal at Paradip doesn't merely promise to benefit Jindal Stainless and Odisha; it holds the potential to uplift the entire nation's logistics ecosystem, contributing significantly to the collective aspiration of a self-reliant India.