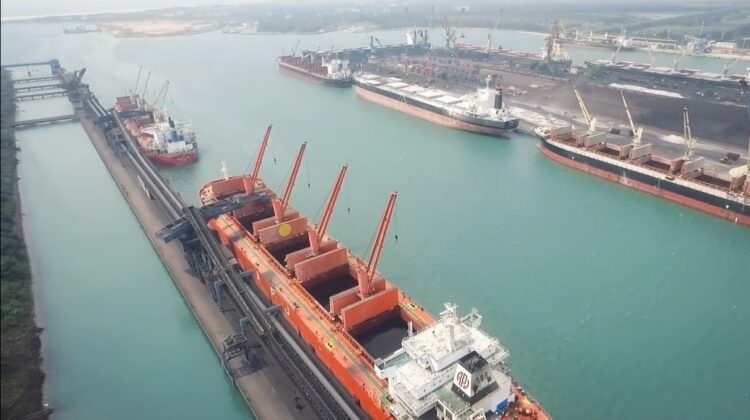 Paradip Port registers record cargo handling

---
PARADIP : The Paradip Port Trust (PPT) observed the Port Day on Friday to mark the auspicious day of Kartik Purnima. PPT Chairman Shri PL Haranadh unfurled the Paradip Port Flag and performed the traditional Kalas Puja before handing over the sacred Kalas to the Sadhavas who set sail on board a traditionally-decorated boat.
PPT Deputy Conservator Captain AC Sahoo explained the importance of the day. Haranadh outlined the tremendous rise of the port in recent decades and urged all stakeholders to embark on Mission No 1 to make port Number 1 among all the Major Ports of India.
He said in current fiscal till October 2021, the port handled 65.28 MMT cargos, exhibiting a positive growth of 5.33% and on course to cross the average 100 MMT cargo handling for the sixth year in a row.
Haranadh said that of ongoing projects worth over Rs 2,000 crore under implementation out of which mechanisation of three EQ Berths and development of new coal import berth would be completed by December 2021, resulting a total capacity addition of 40 MMTPA.
He added that development of ambitious Western Dock of capacity 25 MMTPA at a cost of Rs 3,005 crore is now in tendering stage and within this fiscal it is to be awarded. The completion of Haridaspur-Paradeep rail line has been a major game changer in region. Numaligarh Refinery storage terminal at a cost of Rs 500 crore is under implementation and second exit road-cum-flyover as part of Gati Shakti at a cost of Rs 93 crore would be completed by next year.