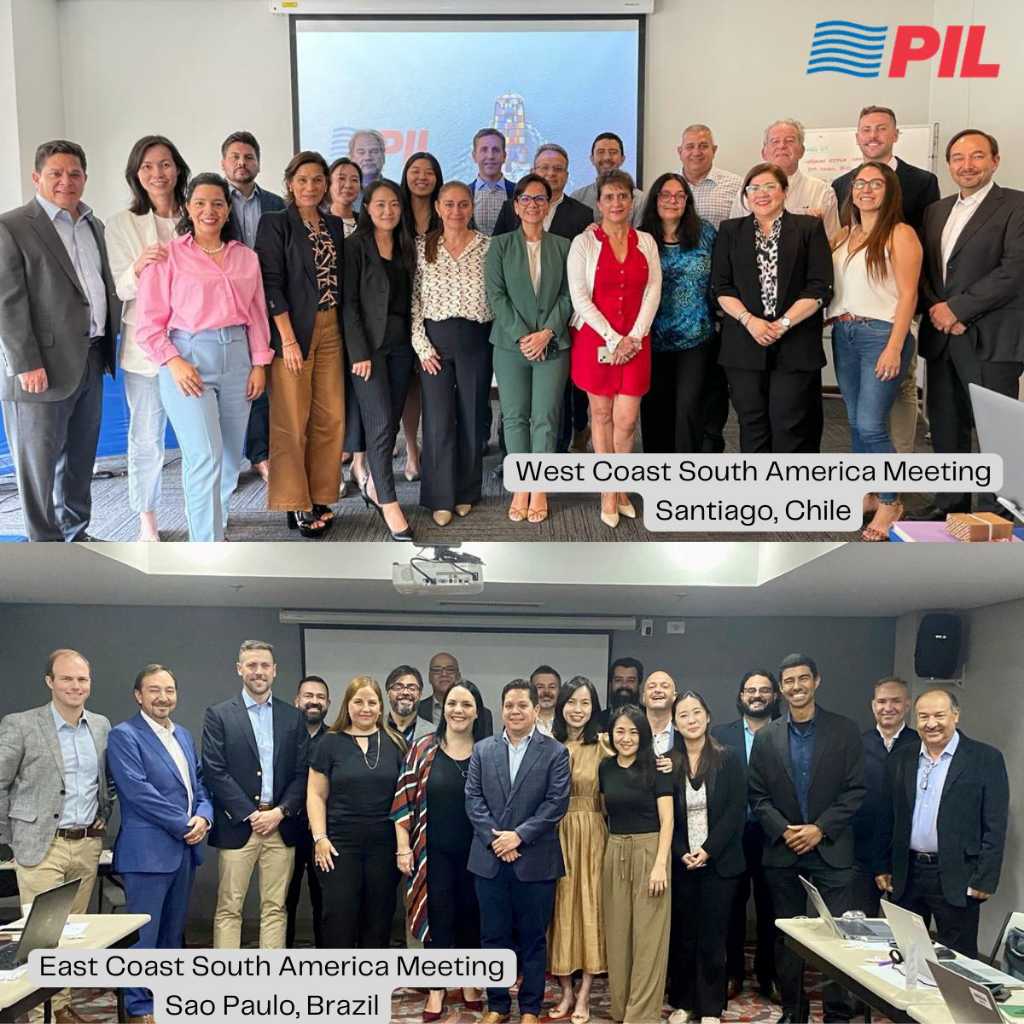 PIL committed to grow with South America
SINGAPORE : With close to two decades of driving connectivity to South America, PIL is committed to growing with the region. To reaffirm its commitment to South America, PIL's Latin America Regional Office organised two meetings for its agencies towards the end of February 2023, with the aim of strengthening PIL's services in the region so as to better meet the needs of its customers.

The two meetings were held in Santiago, Chile and Sao Paulo, Brazil respectively, and they were well attended by PIL's colleagues and partners from across the region. Colleagues from PIL's Trade and Logistics Divisions in Singapore Head Office flew to Chile and Brazil to attend the meetings, while colleagues from PIL's Group Commercial and Agency Management Division joined virtually. 

Alfredo Di Palma, PIL's Regional Head of Latin America commented, "The two meetings were effective in reinforcing PIL's engagement with the South America region, and we were glad our Singapore colleagues could join us.  

Our recent exciting journey started when PIL introduced its new West Coast South America 6 service (WS6) in 2022. Since then, we have, in quick succession, launched the first Cherry Express service from Chile to China; and we made available our CA reefer containers to support the growing demand from Asia for cherries and blueberries; and finally, we introduced PIL's intermodal services which offer end-to-end transportation for customers in South America.
Looking ahead, PIL will continue to work hard to provide quality and reliable shipping and related services to South America as well as to the other regions which we serve."
In South America, PIL is present in Argentina, Brazil, Chile, Colombia, Ecuador, Peru and Uruguay.