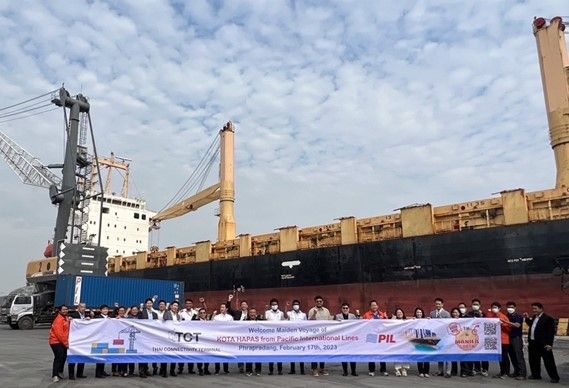 PIL : Kota Hapas kicks off TPS Service from Thailand
SINGAPORE : On 17 February 2023, Kota Hapas sailed out from the Thai Connectivity Terminal in Bangkok to embark on its maiden voyage serving PIL's new Thailand Philippines Straits Service (TPS).

The occasion was marked by an opening ceremony attended by key representatives from Eastern Maritime Thailand, a PIL subsidiary, Thai Connectivity Terminal, and SCG Logistics Management.

The new service was introduced at the start of 2023 to expand PIL's coverage in Asia so that PIL's customers can enjoy better connectivity and value. An added benefit for customers is the use of Manila's South Port on the TPS service, which offers a good alternative to Manila's other port, the North Port. The TPS service is jointly provided by PIL and IRIS Lines.