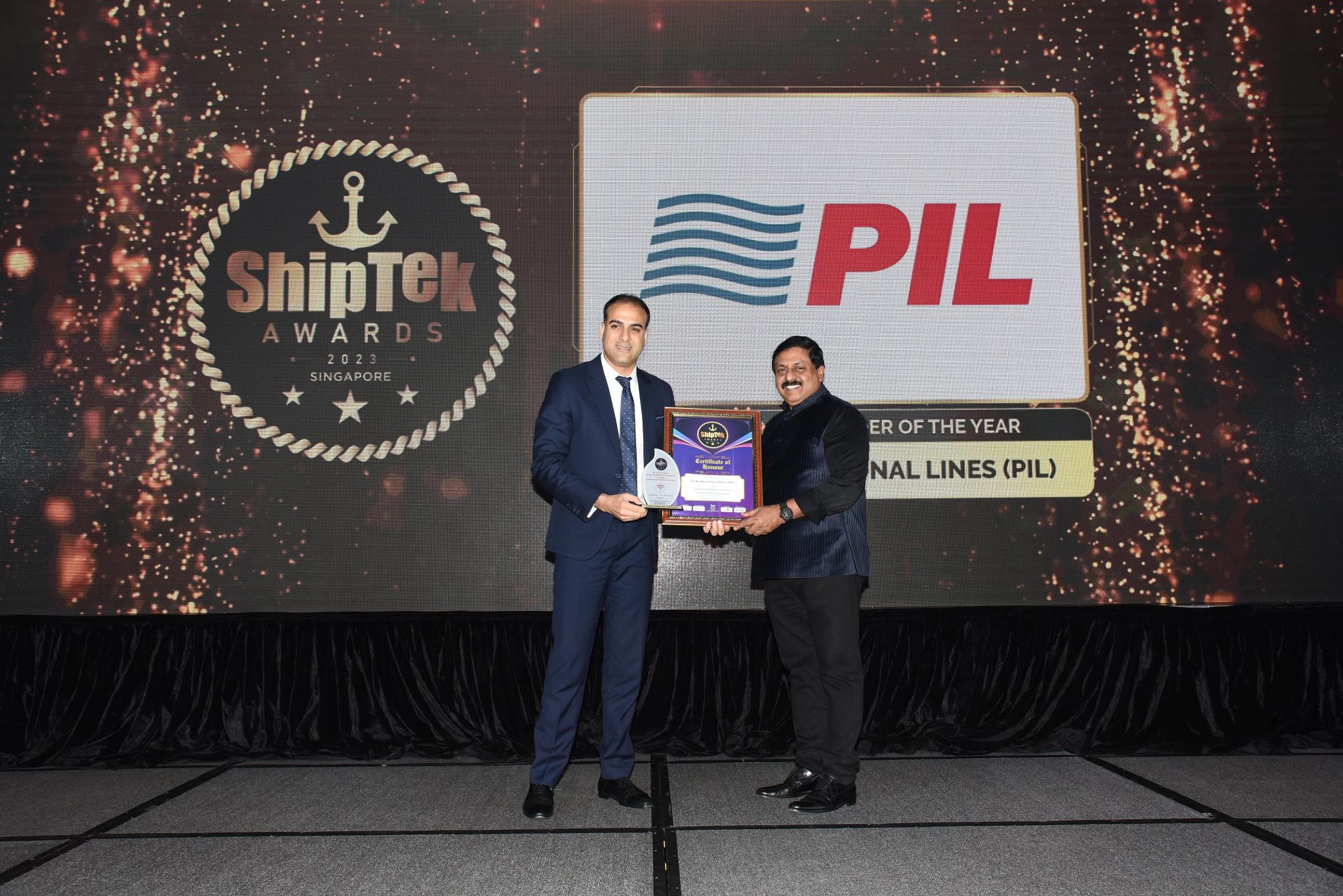 PIL receives "Container Ship Owner of the Year" accolade
SINGAPORE : PIL is honoured to be given the inaugural "Container Ship Owner of the Year" award at the 17th ShipTek International Maritime Awards 2023 ceremony held in Marina Bay Sands, Singapore on 27 April 2023, as a co-located event of the Singapore Maritime Week 2023.
Abhishek Chawla, General Manager, Operations and Procurement, PIL, received the award on behalf of PIL. At the award ceremony, Abhishek conveyed PIL's appreciation to ShipTek for recognising PIL's efforts over the past year, and added that the award was a recognition of the commitment and dedication of everyone at PIL, in Singapore and overseas, on shore and at sea, for working hand in hand towards making PIL a stronger, more efficient and sustainable container shipping line.  
 
ShipTek International Awards is organised every year since 2008, to recognise the most dedicated organisations and individuals who have given their best for the development of the maritime industry. The new award category of "Container Ship Owner of the Year" was introduced in 2023 to recognise container ship owners who have demonstrated excellence in the operation and management of container ships, and have delivered exceptional performance in the areas of safety, efficiency, environmental sustainability and customer satisfaction.