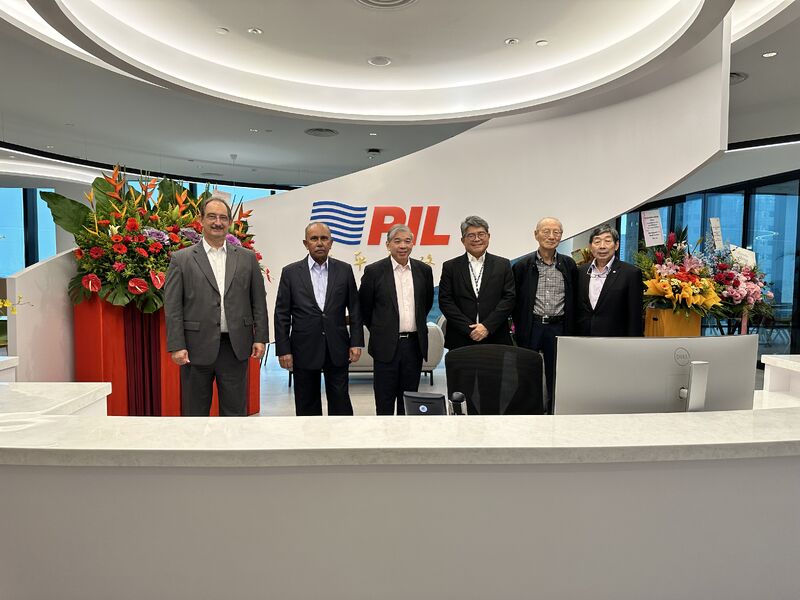 PIL's independent Board of Directors visit new office at Guoco Midtown
SINGAPORE : PIL was pleased to welcome its Independent Non-Executive Board Directors to its new head office in Singapore at Guoco Midtown on 13 April 2023. Mr Ng Kee Choe, Deputy Chairman, Mr Chandra Das and Mr Andrew Lim, were brought on a tour of the new office by Mr Lars Kastrup, CEO, PIL. Mr Peter Chang, Deputy Chairman and Executive Director, also joined in.
Apart from meeting at the new Board Room, another key highlight for the Board Directors was the visit to the upgraded PIL Centre for Maritime Efficiency (CME). At the new office, PIL's CME has also been enhanced with the latest technology and equipment, enabling PIL to continue to drive improved operational efficiencies of its fleet.
PIL would like to thank its Independent Board Directors for giving their unstinting support of the company's move to Guoco Midtown. After one week of being at Guoco Midtown, colleagues at PIL are really enjoying the openness, vibrancy and collaborative nature of the new office.