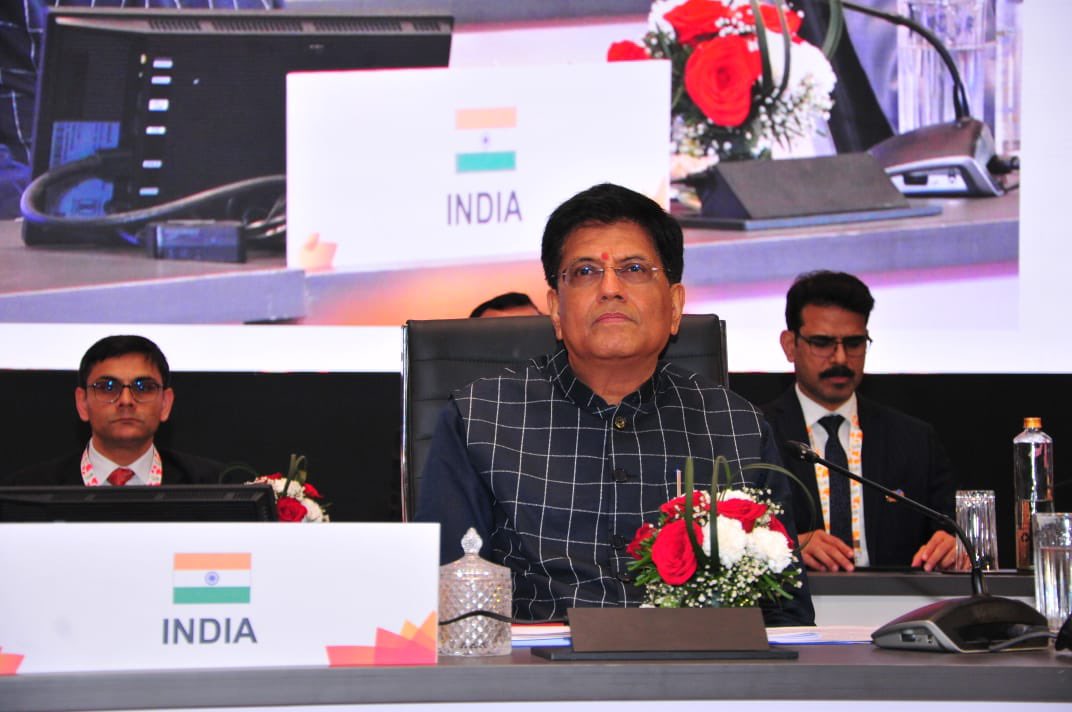 Piyush Goyal : India remains 'bright spot' amid global uncertainty
NEW DELHI : Commerce and Industry Minister Shri Piyush Goyal on Thursday said India was in the 'bright spot' amid a series of economic challenges faced by many countries.
The minister said some reports suggested that India was going to be the fastest-growing economy in the coming times and had been able to consistently maintain high growth and meet the Covid-19 challenges efficiently.
"Developed economies, particularly, are in the midst of high inflation, low growth, job losses. Many developing nations are facing foreign exchange crisis. Amidst all these challenges, India is the bright spot," Goyal said on the final day of the G20's first trade and investment working group in Mumbai.
The trade and investment working group meeting, chaired by Commerce Secretary Sunil Barthwal over three days, aimed to address the challenges in areas, such as trade, sustainability, building resilient supply chains, inclusive growth, and sustaining growth in years to come.
The final day of the meeting saw deliberations over integrating the micro, small, and medium enterprises globally, building efficient logistics for trade, and leveraging digital infrastructure, which has been one of India's strengths over the past few years.
"We aim to use technology in every sphere to serve the people of India in a big way. Today, we are showcasing our developmental model to the rest of the world," Goyal said.
FTA progress
Goyal said the ongoing free trade agreement (FTA) negotiations with the United Kingdom (UK), Canada, and the European Union (EU) were going well. A launch date towards a trade agreement with the Gulf Cooperation Council (GCC) is also being discussed.
Apart from that, India is in discussion with countries such as Israel and Bangladesh towards initiating FTA talks. The European Free Trade Association (EFTA), consisting of four nations — Iceland, Switzerland, Norway, Liechtenstein — ministers were also visiting India in April to explore FTA talks.
"EFTA have assured me that they will be coming with attractive proposals, in terms of opening up services and a deeper understanding of India's own concerns around our patent laws and the need to protect our domestic industry," he said.