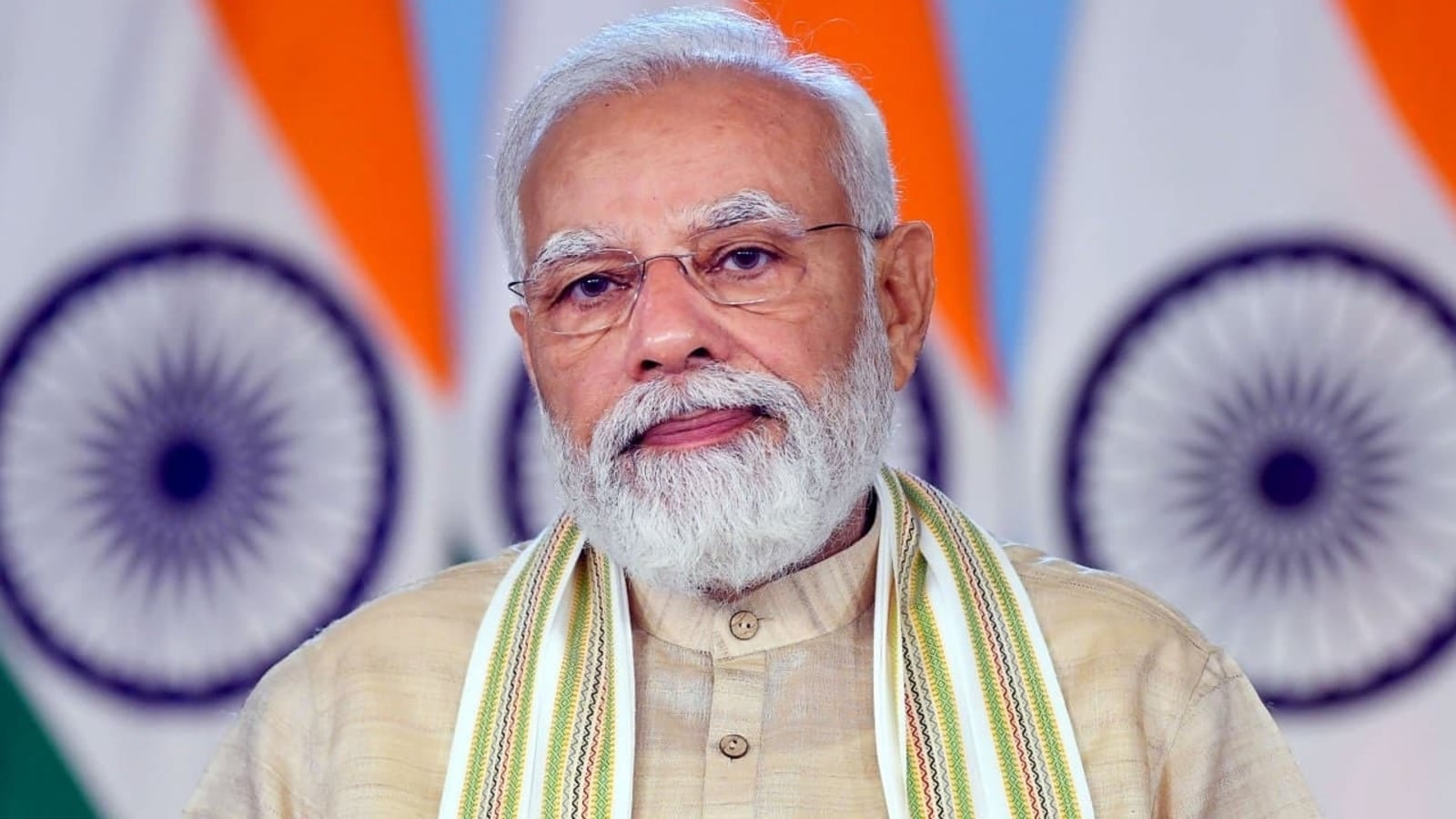 PM dedicates 244.50 km Madhya Pradesh stretch of Delhi – Vadodara Expressway
GWALIOR : Prime Minister Shri Narendra Modi dedicated a 244.50 km long stretch of Delhi – Vadodara Expressway in Madhya Pradesh in a public function in Gwalior. The Expressway dedicated today has been developed at a cost of about Rs. 11,895 crores. It is part of the ongoing Delhi – Mumbai Expressway project, total cost of which is pegged at Rs. one lakh crore.
"Modern infrastructure and robust law & order benefit both farmers and industries", the Prime Minister emphasized, "whereas both the systems collapse with the presence of an anti-development government." He mentioned that an anti-development government also gives rise to crime and appeasement, thereby giving a free hand to goons, criminals, rioters and corrupt people leading to a rise in atrocities on women, dalits, backward classes and tribals. The Prime Minister urged the people of Madhya Pradesh to stay alert from such anti-development elements.
The distance between the two cities (Delhi and Vadodara) via road was more than 1,000 kms as per the earlier routes. The distance will be reduced to 845 kms with the new expressway, once it is ready fully covering all portions on the route.
The new expressway will pass through Sohna, Dausa, Lalsot Sawai Madhopur, Kota, Ratlam Dahod and Godhra. "It is an access-controlled expressway and cars can run at a speed of 120 kmph. This eight-lane e-way will allow a smooth flow of traffic. It is going to ease the journey between the two cities while offering better connectivity to Jaipur, Kota, Chittorgarh, Indore, Ujjain, Bhopal, and Ahmedabad.
The 1,386-km Delhi-Mumbai Expressway is still under construction. The construction of the expressway began in March 2019 and is expected to be ready by December 2024. The expressway will connect six states: Delhi, Haryana, Rajasthan, Madhya Pradesh, Gujarat, and Maharashtra. The Delhi-Mumbai Expressway is expected to cut the travel time to 12 hours between the two cities.