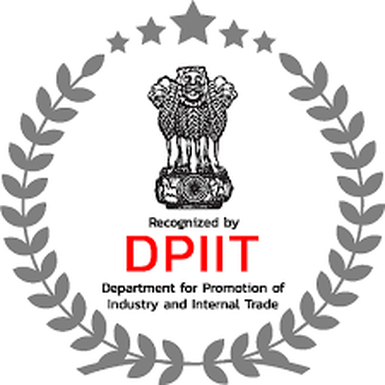 PM Gatishakti platform has 1,450 data layers to support integrated multimodal logistics planning : DPIIT
NEW DELHI : The central government's PM Gatishakti National Master Plan (NMP) platform has over 1,450 data layers mapped onto it by various ministries and departments of the central and state governments for integrated planning for multimodal logistics and support data-based decision-making, a senior Union commerce ministry official has said.
PM Gatishakti NMP is a GIS-enabled platform that integrates the data layers of the infrastructure of roads, railway lines, ports, inland waterways, telecom lines, power lines, etc., onto a single portal.
While 585 data layers have been uploaded by 36 central ministries and departments, 872 data layers were uploaded by the state departments. Over 70 planning and decision-making tools have been developed on the NMP and SMP (state master plan), Smt Sumita Dawra, special secretary, of the Department for Promotion of Industry and Internal Trade (DPIIT) said.
The usage of NMP across central ministries has become comprehensive and well-entrenched, she claimed. Construction of a new broad-gauge line between Anand Nagar Ghughuli via Maharajganj in Uttar Pradesh as a shorter route for some trains, a new broad gauge line between Junagarh to Nabarangpur in Odisha as an alternative route for movement of coal from ports to various steel plants and the development of a planning tool for identification of alternate path for power transmission lines thereby avoiding coal mines, etc were some of the examples cited.
Briefing the media on the progress of NMP implementation, Dawra said that the institutions comprising the Empowered Group of Secretaries, Network Planning Group (NPG) and Technical Support Unit have been established both at the Centre and States levels. At the central government level, 46 NPG meetings have taken place and 76 key infrastructure projects relating to railways, road transport and highways, shipping, industrial corridors, housing, urban affairs etc worth ₹5.14 lakh crore have been evaluated, she said.
The official also pointed out that using the NMP, 156 infrastructure gaps relating to first and last-mile connectivity issues of coal, steel, fertiliser, ports, food and public distribution sectors etc have been identified by various departments. "An amount of ₹75,000 crore (including ₹15,000 from private sources) for 100 critical transport infrastructure projects identified for the first and last mile connectivity has been allocated in Union Budget 2023-24", Dawra said.