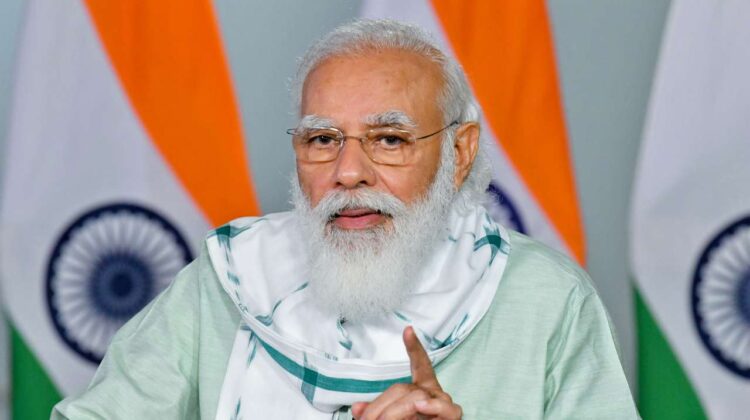 PM Modi inaugurates Inland Water Terminal, Jetties and e-portals PANI & CAR-D for EoDB
NEW DELHI: The Prime Minister, Shri Narendra Modi recently inaugurated the Ro-Pax vessel operations between Neamati-Majuli Island, North Guwahati-South Guwahati and Dhubri-Hatsingimari. He also laid the foundation stone of Inland Water Transport (IWT) Terminal at Jogighopa and various tourist jetties on River Brahmaputra and launched digital solutions for Ease-of-Doing-Business in presence of MoS (I/C) for Ports, Shipping and Waterways and Chief Minister of Assam and Meghalaya.
Shri Modi said that this will strengthen water connectivity by Brahampurta water through port-led development. The three Ro-Pax services which were launched makes Assam a front-runner state to be connected with Ro-Pax services at this scale.
The Prime Minister added that in recent years, steps were taken to re-establish Multi-Modal connectivity in Assam.
The Prime Minister said work on Inland waterways is going to make a major impact here. He said recently an agreement with Bangladesh to improve water connectivity has been made. By connecting the North East with the rest of India, dependence of the region on the narrow connecting part would be reduced. He added Jogighopa IWT Terminal will strengthen an alternative route to connect Assam with Haldia Port and Kolkata through a waterway. Bhutan and Bangladesh cargoes at this terminal and cargoes at Jogighopa Multi-Modal Logistics Park would get facilities for movement to different places on the Brahmaputra River.
The Prime Minister said e-portals are being launched for the users to get accurate information. The Car-D portal will help in collating real-time information on all the cargo and cruise traffic data of the National Waterway. It will also provide information related to the infrastructure of Waterway. He also launched e-portal PANI for ease of doing business.