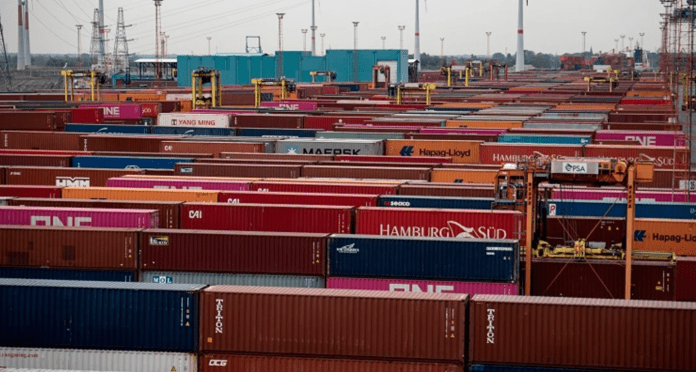 Port of Antwerp to expand container capacity by european funding
BELGIUM : As container flows are continuously been increased at the Port of Antwerp, the European funding programme Connecting Europe Facility (CEF) will support the expansion of its capacity.
By an award-funding of almost €11 million (US$12.87 million), the European support will be used to create a project, named Extra Container Capacity Antwerp (ECA), that reconciles the needs of the economy, the environment and the climate, through studies for sustainable solutions.
Earlier this year, Port of Antwerp and the Department of Mobility and Public Works submitted a joint application in call for funding, launched by the European Commission.
After the approval of the list of selected projects, CEF programme is ready to co-finance studies, essential in order to ensure that the project serves the needs of the economy, while also enhancing the quality of life, according to a statement.
Besides expansion, the project will also focus on optimising the use of land within the existing port area and sustainable growth, high productivity, and reduction of ship and terminals emissions to the maximum.
ECA represents a crucial step in Port of Antwerp's vision of being a homeport for a sustainable future. Expanding the port's container capacity by using innovative solutions, the Port of Antwerp expects it will continue to play a significant role in the greening of the container.
"The container segment has continued to grow, even during the challenging year, we have just experienced. This, therefore, confirms the urgent need for additional capacity. However, the manner in which we create that additional capacity is at least as important. We are setting a new standard in the container business as a means of accelerating the greening of the industry," stated Jacques Vandermeiren, CEO of Port of Antwerp
The funding from the CEF confirms the high value of the ECA project as a response to the container traffic. ECA seeks to bring about a modal shift, in which goods will increasingly be transported by inland navigation and rail. This will optimise the connection with the hinterland, which will be of value both to the economy and also to the environment, according to an announcement.
"The importance of the container sector for the port of Antwerp should not be underestimated, and our growth figures in this segment confirm the need for extra capacity year after year," said Annick De Ridder, Port's Alderman.
Source : Container News