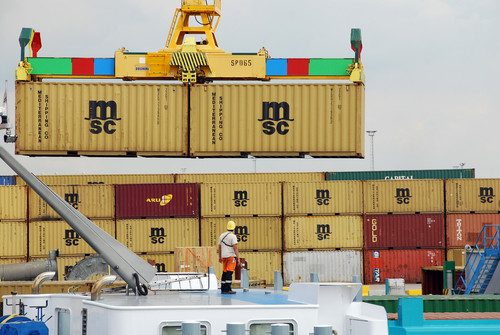 Port of Halifax welcomes direct call with India through MSC Indus 2 Service

---
Halifax, Nova Scotia : The Port of Halifax will receive the first direct call between the West Coast of India and a Canadian port when the maiden call of the MSC Indus 2 Service arrives early next month. The service will berth at the South End Container Terminal operated by PSA Halifax.
The first sailing from Mundra commenced on September 7, 2021, with MSC Stella, voyage IX136A. The
port rotation will be as follows: Mundra- Nhava Sheva – Gioia Tauro-Sines-Halifax – Norfolk
Baltimore-Miami-Freeport-Mundra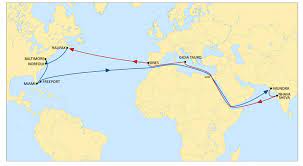 "Direct connection to India's northwest states offers Canada's importers and exporters great opportunity in this trade and complements our connected inland and coastal services through PSA Halifax," said Jan Van Mossevelde, CEO of PSA Halifax. "We already enjoy a strong working relationship with MSC, and with the addition of the indus 2 Service, we are building on solid foundations."
"On behalf of the Province of Nova Scotia, I congratulate everyone involved in bringing this new shipping service to Halifax and Nova Scotia," said Hon. Tim Houston, Premier of Nova Scotia. "India is one of the
fastest growing major economies in the world. Having a direct shipping connection with India creates new trade opportunities for Nova Scotia manufacturers, importers and exporters, and the potential for jobs and economic growth."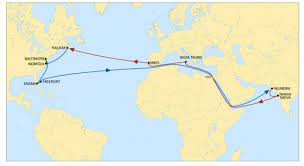 "This is very important as we previously did not have a direct connection with India. This is something the Halifax Port Authority, PSA Halifax and CN have been working toward for some time," said Captain Allan Gray, President and CEO, Halifax Port Authority. "Expanding our global reach will contribute to sustainable, long-term growth of cargo through the Port of Halifax and supply chain security for Canadian manufacturers and consumers."
PSA Halifax's South End terminal features the longest and deepest berth of any Canadian port in Eastern
Canada, with a continuous quay length of 800 metres at a depth of 16.5 metres, terminal area of 32 hectares, five super-post-Panamax cranes and unimpeded access to international shipping lanes.
About PSA Halifax:
PSA Halifax is a container terminal in Halifax, Nova Scotia and is owned and operated by PSA international, a leading port group and trusted partner to cargo stakeholders. With natural deepwater, year-round ice-free access and the capability to handle the largest vessels visiting North America's east coast, PSA Halifax's commitment to service reflects a management team with diverse international. experience. Building networked coastal and inland rail solutions, PSA Halifax offers global Carriers and Logistics providers a reliable route to market and capability as the Atlantic hub.
Source : PSA
---