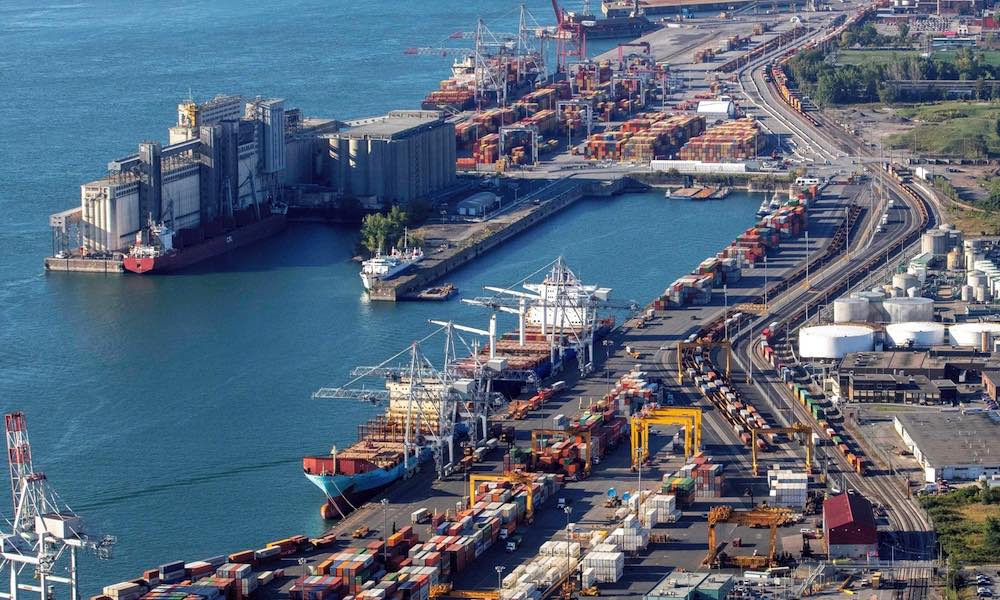 Port of Montreal to invest over US$245 million in infrastructure projects
QUEBEC (CANADA) : The Port of Montreal has decided to spend over US$245 million (CA$335 million) in its new five-year investment strategy for infrastructure on Montreal Island.
These investments are required to solidify the Port of Montreal's position as a key St. Lawrence route trade base, to support the energy transformation, and to promote peaceful coexistence with the neighbouring community, according to a statement.
Martin Imbleau, president and CEO of the Montreal Port Authority (MPA), made the announcement during his speech at the Transport and Logistics Forum hosted by the Chambre de commerce de l'Est de Montréal (CCEM).
"We want to invest in the future of the supply chain from the east end of Montreal for its sustainability, efficiency and harmonious integration into the urban fabric. Our biggest challenge will be decarbonizing our economy and the supply chain," said Imbleau.
According to the port of Montreal, key projects planned over the next five years include optimising substations, which will allow the Canadian port to meet the growing demand for electrical energy, optimising rail capacity by adding six kilometres of track, which will improve the fluidity of rail traffic and storage, and wharf modernisation to safely accommodate vessels.
Martin Imbleau added, "Transportation is the largest emitter of GHGs in Quebec, and the stats aren't getting any better! Our responsibility as a player in this industry is indispensable. The east end of Montreal offers great opportunities. It was the cradle of port activities. It can and must support supply-chain decarbonisation."