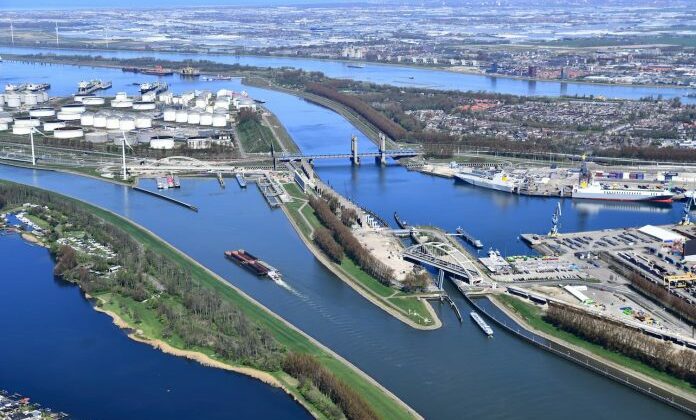 Port of Rotterdam and Uniper collaborate to produce green hydrogen

---
The Port of Rotterdam Authority and the energy company Uniper have signed a Memorandum of Understanding (MoU) for the development of green hydrogen production at the Uniper location on Maasvlakte of Rotterdam.
This Uniper project is developed in Rotterdam, where more than half of all Dutch Important Project of Common European Interest (IPCEI) hydrogen projects are taking place.
The agreement aims to the further development of the hydrogen value chain in the Rijnmond region, according to the Port of Rotterdam.
The plans for the new project are built on the findings of a recent feasibility study which showed that the Uniper location on Maasvlakte is suitable for large-scale production of green hydrogen with the use of power generated by North Sea wind farms.
Moreover, the Uniper hydrogen plant will be connected to the HyTransport.RTM pipeline that runs through the Port of Rotterdam and connects the Uniper plant to the national hydrogen infrastructure and the Delta Corridor pipeline bundle.
Currently, hydrogen is produced from natural gas, the so-called grey hydrogen, resulting in CO2 emissions that amount to 19 million tonnes in the Netherlands. Its transition to sustainable green hydrogen in the Rotterdam industry for producing cleaner fuels is a major step towards carbon neutrality.
The combination of importing sustainable hydrogen, sufficient storage capacity, and a national and international hydrogen transport network may lead to phasing out the production of grey hydrogen, according to the Rotterdam Port Authority.
The next key step in the Uniper project is the FEED (front-end engineering & design) study which is currently being contracted out and should yield in-depth findings for the conceptual design of the electrolysis installation, the project planning, and a realistic budget.
Port of Rotterdam supplies about 13% of the energy in the European Union and has the ambition to be carbon neutral by 2050 when approximately 20 million tonnes of hydrogen will flow through it to consumers in the Netherlands and beyond, according to expectations of the Port Authority.
Source : Container News
---