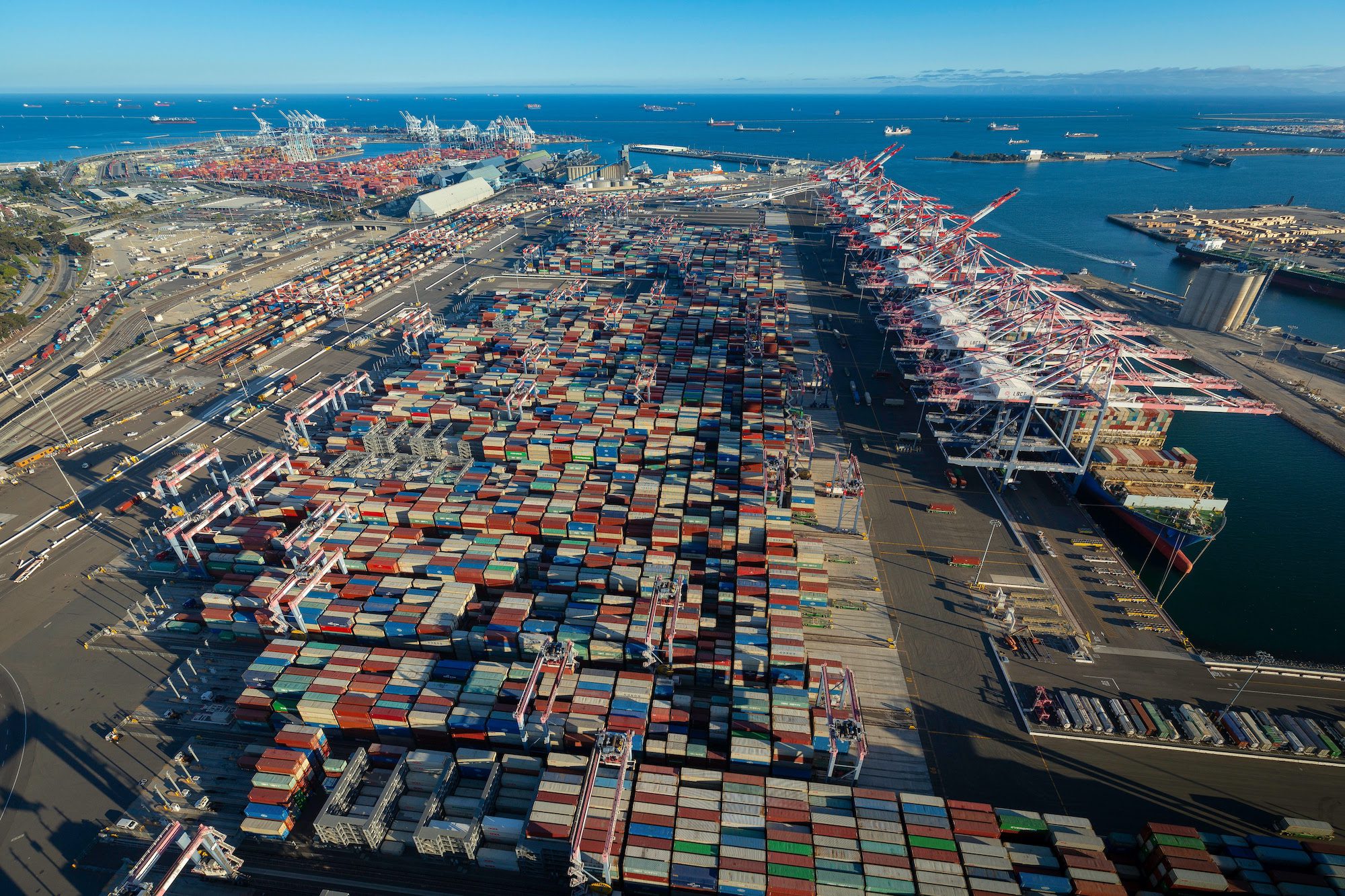 Ports of Los Angeles and Long Beach terminals shut down as workers fail to show up for shifts
CALIFORNIA: Starting with the Thursday evening shift, an insufficient number of port workers showed up to work at the ports of Los Angeles and Long Beach to carry out operations. Those workers that did go to work were sent home.
The International Longshore and Warehouse Union (ILWU), which represents the workers, said in a statement that "several thousand union members attend the monthly [membership] meeting" that took place on Thursday evening.
The union also said that workers who missed their shifts on Friday were celebrating the Good Friday holiday.
Communications from the union did not refer to job action; rather, the statement indicated that "longshore workers at the Ports of Los Angeles and Long Beach (Ports) are still hard at work and remain committed to moving the nation's cargo."
The Pacific Maritime Association (PMA), which represents the employers of dockworkers on the US West Coast, said the union had coordinated action on the ports to withhold labour and had "effectively shut down the ports of Los Angeles and Long Beach."
On Friday, Port of Long Beach Executive Director Mario Cordero said in a statement that four of the port's container terminals were closed. "We have no further information as to the situation, but it is expected that normal, regularly scheduled hours and operations will resume tomorrow," he said.
In its statement, the Port of Los Angeles said that it is working with stakeholders to "support a return to normal operations in the San Pedro Bay."
The last joint statement from the ILWU and the PMA was issued in February. The two groups said at that time that they remained "hopeful of reaching a deal soon" in their labour negotiations, which have been ongoing since May 2022. The 22,000 dockworkers on the West Coast have been without a collective bargaining agreement since the prior agreement expired on July 1.
The PMA said: "These actions undermine confidence in West Coast ports, and threaten to further accelerate the diversion of discretionary cargo to Atlantic and Gulf Coast ports. The health of the Southern California and state economy depend on the ability of the Ports of Los Angeles and Long Beach to stem this market share erosion."