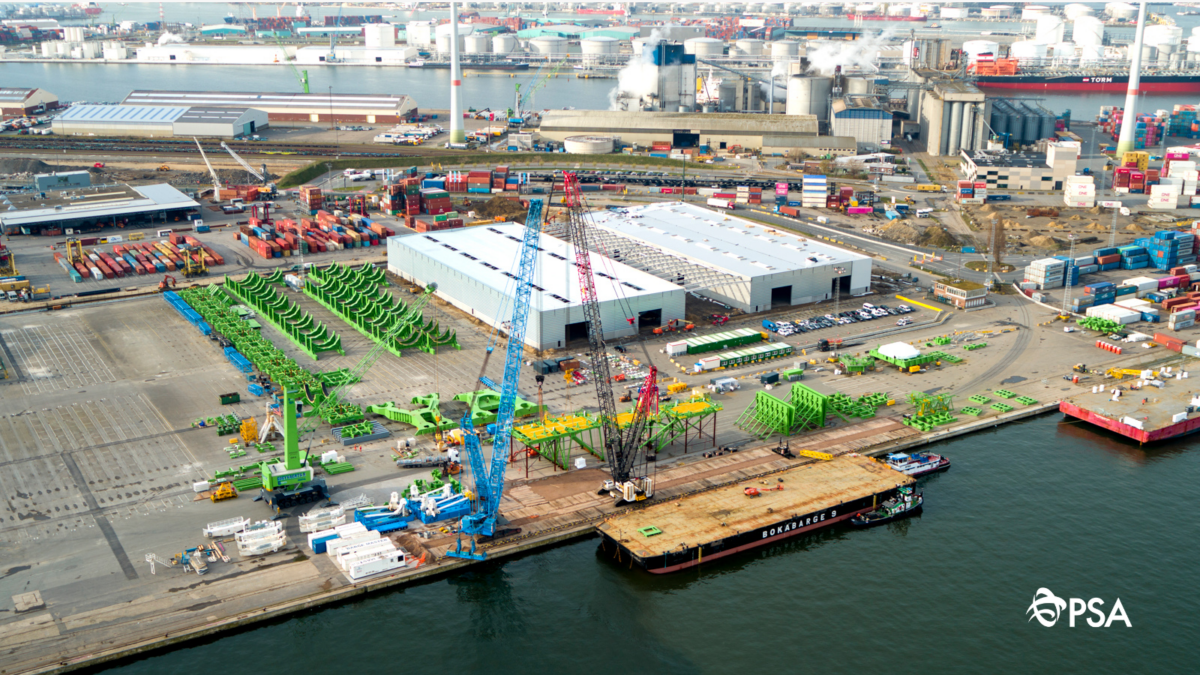 PSA Breakbulk launches first Project Cargo Ecosystem in the Port of Antwerp
BELGIUM : PSA Breakbulk officially launched the Port of Antwerp's first Project Cargo Ecosystem in Belgium on 19 April 2023. The opening event was attended by partners, clients, representatives of the Port of Antwerp-Bruges, and other stakeholders.
The Project Cargo Ecosystem is the first of its kind in the Port of Antwerp. It is a one-stop shop breakbulk terminal facility located behind the locks on the south side of Churchill Dock. It offers infrastructure, equipment, and value-added services for industrial partners to load and unload, store, package, consolidate, and build-up their high-end project cargo within one dedicated location.
The facility is strategically located near the Port of Antwerp's NextGen District, an 88-hectare former General Motors site that is set to be a hotspot for circular economy. The Project Cargo Ecosystem is well-positioned to facilitate cargo flows requiring turnkey operations for the circular business in this area and to serve as marshalling and lay down areas for the petrochemical cluster in Antwerp.
This noteworthy advancement in the Port of Antwerp's port ecosystem was facilitated through close collaboration amongst partners. The project is a joint venture (JV) established between PSA, logistics services company Haeger & Schmidt Logistics, and heavy transport equipment specialist Felbermayr in 2021. Since then, PSA Breakbulk has invested millions of Euros in repurposing the facility at the Churchill dock into a fully-equipped heavy cargo facility.
This investment demonstrates PSA's commitment to develop world-class port ecosystems and to deliver innovative cargo solutions to better cater to the needs of cargo stakeholders.
Dennis Verbeeck, General Manager of PSA Breakbulk, explains: "We strongly believe in the added value of this Project Cargo Ecosystem for the industry in and around the Port of Antwerp and for the development of the Port and Flanders itself. By offering a one-stop shop concept, we make the entire process more transparent, visible and convenient for our customers."