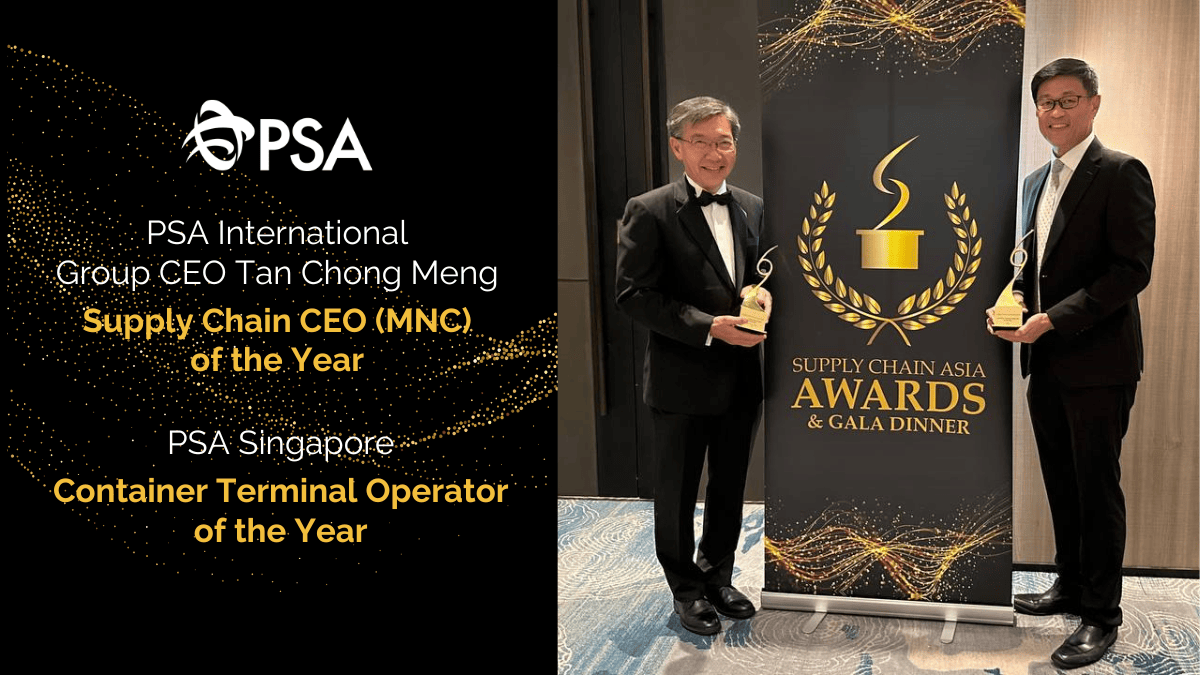 PSA celebrates double wins at Supply Chain Asia Awards 2023
SINGAPORE : It was a night of double celebration at the Supply Chain Asia Awards 2023, as PSA International's Group CEO Tan Chong Meng was conferred with the prestigious "Supply Chain CEO (MNC) of the Year" award and PSA Singapore took home the "Container Terminal Operator of the Year" award for the 15th time.
The awards ceremony was held at the Grand Copthorne Waterfront Hotel in Singapore on 3 November. Chong Meng was presented with his award while Regional CEO Southeast Asia Nelson Quek received the "Container Terminal Operator of the Year" award on behalf of PSA Singapore.
Chong Meng was awarded the title after a selection and identification process by an internal Awards committee consisting of council members and selected senior professionals. The award recognises individuals who have contributed to their organisation's growth and success in the industry.
PSA Singapore was nominated and selected as one of the finalists by the Supply Chain Asia Awards committee and was accorded the win following a final round of voting by a panel of judges and the Awards committee members. The award honours the innovation and service excellence approach of companies in the respective awards category, together with proven success through their industry leadership and operational excellence.
Supply Chain Asia is a non-profit professional association that aims to unite professionals in the logistics and supply chain sector, fostering the exchange of knowledge, collaborative opportunities, and mutual learning among industry peers.