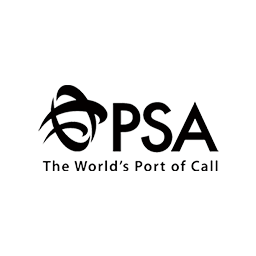 PSA Group's volume & revenue up in 2020
SINGAPORE : PSA International Pte Ltd (PSA) handled 86.6 million TEUs in the year ended December 31, 2020, representing an increase of 1.7% from the previous year.

PSA Singapore contributed 36.6 million TEUs, a decline of 0.9% from 2019. PSA terminals outside Singapore delivered a total throughput of 50 million TEUs, increasing 3.7% over 2019.

PSA Group revenue increased by 2.5% on higher throughput and business acquisitions during the year. Profit from operations was lower by 4.2%, and overall net profit for the year decreased by 6.2% from the previous year due to lower other income and increase in other operating expenses.

PSA's balance sheet remains strong with a gross debt equity ratio of 0.58 times at the close of 2020, according to a release.

Mr Peter Voser, Group Chairman, PSA International, said that "Despite the supply chain shocks in the first half of 2020, the PSA team, together with our partners, rallied to meet our customer needs around the world. This enabled us to finish the year on a strong footing with a credible performance, while still keeping safety at the forefront… PSA stands ready to continue supporting our customers and partners with strong operational performance and supply chain optimisation solutions amidst the Covid-19 crisis in 2021 and beyond."

Mr Tan Chong Meng, Group CEO, PSA International, pointed out that "the importance of a seamless and resilient global supply chain has been clearly underscored by the events of 2020. Thanks to the dedication and resolve of our management, staff and unions, and in partnership with our customers, authorities and industry associates, PSA kept supply chains operational across our global network, while protecting ourselves, our partners and stakeholders". He added that the company has been "purposefully building on our digital and cargo solutions capabilities to benefit cargo owners and customers, investing in people, equipment and technology for smarter resource efficiencies, and championing cross-industry partnerships to spur collective action towards a more sustainable world".
Source : PSA