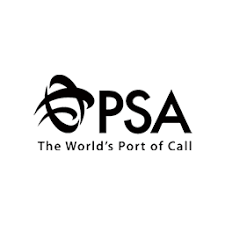 PSA Joins Fujian Port Group in Developing China's Silk Road Maritime International Connectivity

---
SINGAPORE : The 2021 Silk Road Maritime International Cooperation Forum was held on 8 September in Xiamen of southeast China's Fujian Province, offering opportunities for industry stakeholders to boost maritime collaboration through the Silk Road Maritime alliance. The event was hosted by the Fujian Provincial People's Government. PSA joined Fujian Port Group as a member of the Silk Road Maritime Alliance at the Forum.
Members of the Silk Road Maritime Alliance will cooperate to serve the Belt and Road Initiative (BRI). As organisations worldwide continue to search for resilient supply chain solutions, more cargo owners are expected to look towards the Silk Road Maritime Trade Corridor as an option for their supply chains.
At the event, Chairman of Fujian Port Group Li Xing Hu welcomed PSA as one of the key stakeholders in driving the international connectivity for the Silk Road Maritime initiative and shared that FJPG has reaped optimal efficiencies from the synergies between ports and logistics over the past year.
Group CEO Tan Chong Meng was invited to give an opening speech at the event. In his video message, Chong Meng touched on the role that PSA could play in driving supply chain connectivity globally and the potential for the Silk Road Maritime Alliance to strengthen international partnerships. Given the urgency and emphasis on climate change globally, Chong Meng also highlighted the opportunity for the Silk Road Maritime Alliance to champion and create a supply chain sustainability action plan for global businesses keen to manage their carbon footprints.
During the event, Northeast Asia Regional CFO Lim Chin Chuan represented PSA at the official alliance member ceremony and to initiate the launch of the Silk Road Maritime Digital Information Platform. The new digital platform's focus is to integrate existing ports, logistics and supply chain information resources in Fujian to expand smart digital collaborations in China and globally.
---