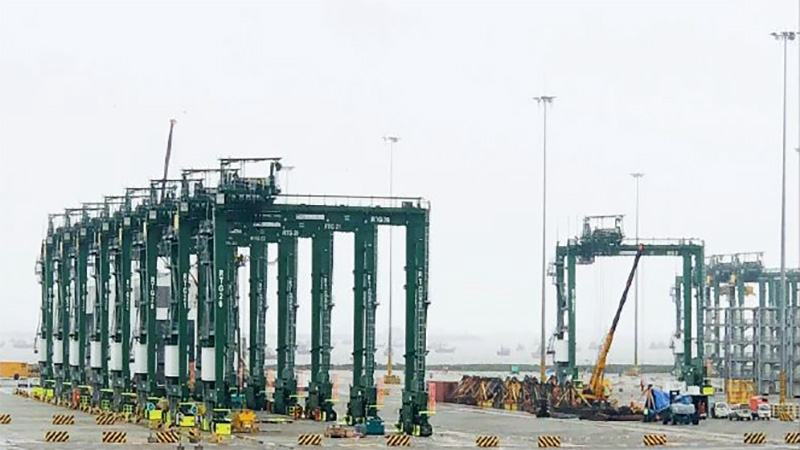 PSA Mumbai dismisses congestion, productivity slowdown reports
MUMBAI : PSA Mumbai (BMCT), the new terminal operator at India's Nhava Sheva Port (JNPT), has denied reports that it is operating at a slower pace, as the trade faces supply chain challenges due to the berth closure at APM Terminals Mumbai, also known as Gateway Terminals India (GTI).
The Singapore-based terminal operator pointed out that "PSA Mumbai is fully operational and is functioning as usual" despite "rumours and advisories about operational issues at PSA Mumbai and some sort of congestion".
The company went on to add, "PSA Mumbai gates, container yard, quayside and rail operations are continuing without any interruptions. The vessels are berthing and sailing without any huge delays and receival/delivery are round the clock with no interruptions."
PSA Mumbai has also provided the latest gate activity figures to back up its claims. According to such data, the terminal has seen an average move count of 5,171 TEUs (exports/imports) per day from 1 March through 13 March. In addition, the terminal has handled a total of 77 trains during the same period.
"We will continue to maintain our service standards and ensure faster turnaround of vessels and trucks," said the company, adding, "PSA Mumbai is adequately equipped and prepared to handle the peak demands and maintain our service levels."
However, PSA Mumbai noted that there are multiple challenges plaguing the trade moving via Nhava Sheva Port. These include vessel bunching, export demand surges, delayed truck arrivals and trains reporting with mixed freight.
"CTOs [container train operators] continue to mix ICD containers for all terminals and offloading at neighbouring terminals. This creates additional burden and operational issues with huge demand for resources and affecting the overall yard dynamics," PSA Mumbai claimed.
The statement comes in response to some trade updates in recent days blaming PSA Mumbai/BMCT for the congestion.
APMT Mumbai/GTI earlier noted that the crane upgrade work began on 22 February and is expected to last up to end-August.
"During the upgradation, GTI would only be able to operate with one berth, which will lead to significant change in operations and hence, volumes," it said.
The company added, "Whilst we work through these challenges, we remain confident that we will emerge a safer, better, and bigger terminal upon completion of the project by offering greater service levels to our customers."