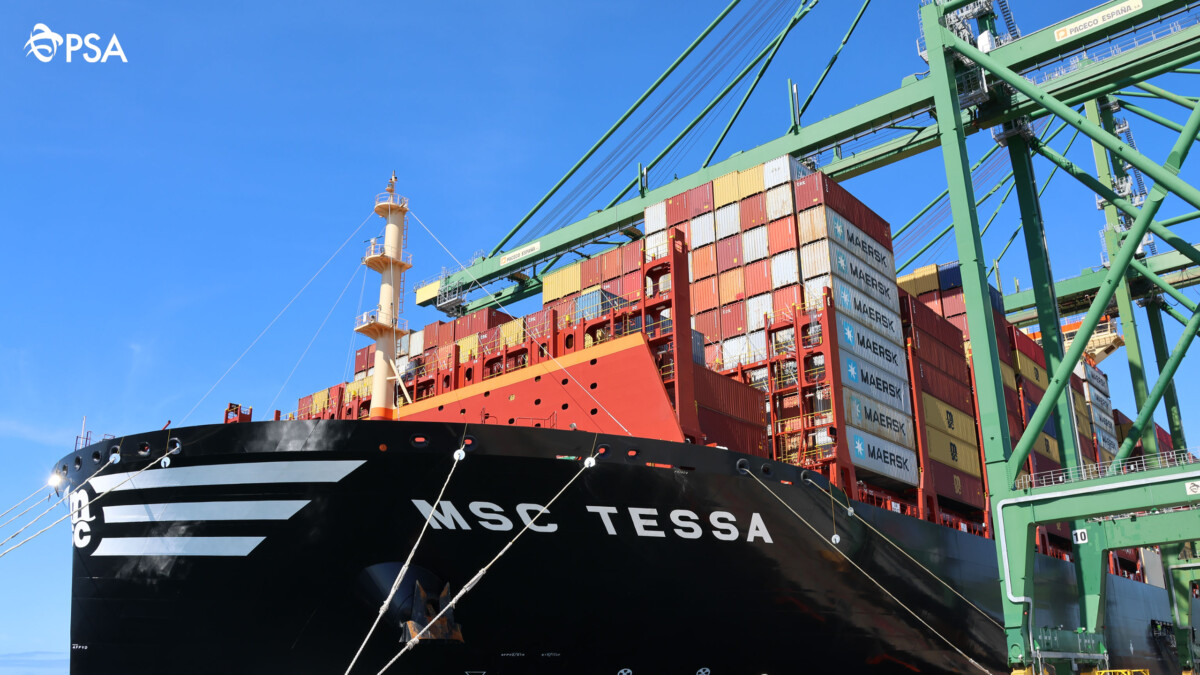 PSA Sines welcomes largest Container Vessel in Portuguese history on its maiden voyage
SINES : The Liberian container vessel MSC TESSA set a milestone record by calling at the Port of Sines in Portugal on 14 April 2023, during its maiden voyage. The third largest vessel in the world, with a loading capacity of 24,116 TEUs (Twentyfoot Equivalent Units), it is the largest container ship to berth at a Portuguese port to date. The arrival of MSC Tessa allows PSA Sines to demonstrate its extensive operating capabilities when managing the loading and unloading of cargo.
Completed in 2023, the MSC Tessa is a state-of-the-art container ship that belongs to global container shipping company Mediterranean Shipping Company (MSC). The record-breaking vessel sailed from the Chinese port of Ningbo and called on Sines as the first European stop on its maiden voyage. The ship will operate as part of the 2M LION service that connects the Far East with Western European ports. At Sines, the MSC Tessa will execute around 4,500 container movements.

Since its launch in 2000, PSA Sines has invested more than EUR300 million in developing its state-of-the-art facilities to accommodate the increase in cargo volume and vessel sizes. Currently, the terminal is executing its Phase 3 expansion project that will double its annual handling capacity to 4.1 million TEUs, strengthening its position as one of the leading ports in the region. PSA Sines is one of the largest employers in the Alentejo Litoral and these investments will create additional jobs in areas such as engineering, information technology and operations.
Nichola Silveira, Managing Director of PSA Sines said: "The maritime business is transforming, and all the main shipowners are building vessels that are over 400 metres long. Currently, our terminal is the only Portuguese facility that can receive mega container ships. In a bid to cater to our clients' evolving demands, we are in the process of expanding our facilities to accommodate up to three mega container ships at our terminal concurrently. With our talented and experienced workforce continuing to provide first-class and reliable service to our customers, it comes as no surprise that Sines is ranked as one of the best ports in Europe."
MSC Tessa Technical Info:
Length: 400 m (94 bays)
Mouth (width): 62 m (24 rows)
Gross Tonnage (GT): 230757
Deadweight (DWT): 233000
Construction: 2023
TEU's: 24116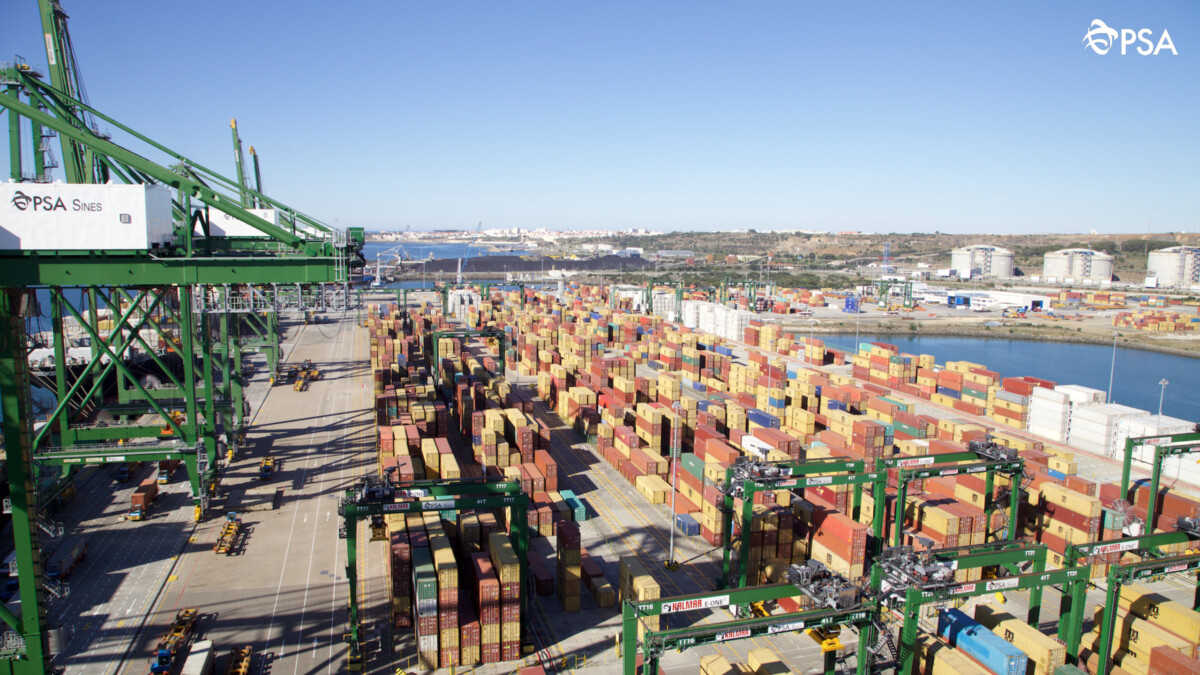 About PSA Sines
PSA Sines is the operator of the largest container terminal of Portugal. With an installed capacity of 2.3 MTEUs, a 1,350-metre quay wall and a draft of 16.5 metres, it is the only terminal in Portugal with the capacity to receive the world's largest container vessels. Currently, PSA Sines is undergoing its Phase 3 expansion project. When completed, the terminal will increase its annual handling capacity to 4.1 MTEUS.
PSA Sines is also the largest employer of the Alentejo Litoral region, with a talented and experienced workforce of 1,200 employees.
PSA Sines, the preferred Atlantic gateway to Europe.