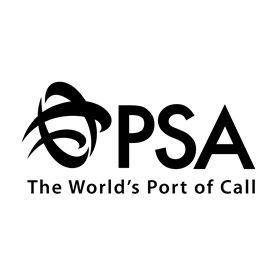 PSA Singapore Wins Award for Promoting Positive Mental Health Awareness in the Workplace
SINGAPORE : PSA Singapore was recognised for its efforts to promote a mental health-friendly workplace at the Silver Ribbon Mental Health Awards for Employers 2021. PSA Singapore was among 12 Singapore-based organisations that were given a nod at this inaugural event, organised by Silver Ribbon (Singapore), a non-profit organisation that aims to combat mental health stigma and promote a positive attitude towards mental health.
The 12 organisations were acknowledged for either promoting positive mental health awareness at their workplace, offering job opportunities to persons with mental health issues, commemorating World Mental Health Day, equipping staff with knowledge on identifying mental health issues, or providing accommodation for staff with mental health issues.
This award is a testament to PSA Singapore's commitment towards creating a better workplace for its employees, through a series of programs to encourage an active and healthy lifestyle, such as health talks and workshops, health and fitness challenges, and the annual PSA Singapore Health & Wellness Week.
Source : PSA