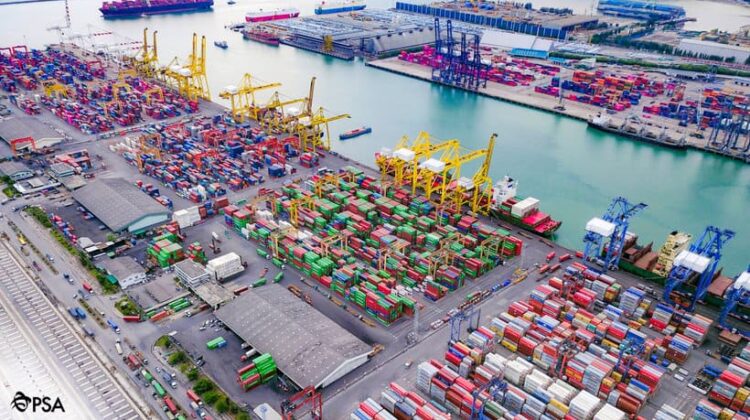 PSA Welcomes JWD into ESCO as a Strategic Supply Chain Partner
SINGAPORE : PSA Southeast Asia recently reached an agreement with JWD InfoLogistics Public Company Limited (JWD), selling an effective stake in Eastern Sea Laem Chabang Terminal (ESCO) over two stages, totalling up to 20%.
The agreement, which is expected to complete before the end of the year, will see PSA collaborate alongside JWD, an integrated logistics company with a presence in Thailand and Southeast Asia, and a reputable and recognised expert in logistics and supply chain. The partnership will utilise the strengths of both parties, elevating ESCO's unique strategic position as a regional holistic supply chain operator and improving upon the multi-dimensional and multi-modal flows of logistics: physical (cargo), digital and financial.
PSA Regional CEO Southeast Asia Ong Kim Pong said, "PSA is delighted to welcome JWD into the fold as a strategic supply chain partner at ESCO. In a new normal beset by supply chain disruptions, forging close collaborations and partnerships between key supply chain operators has become increasingly important. In this regard, we look forward to leveraging the combined strengths of PSA and JWD to enhance ESCO's overall value proposition and deliver customised solutions to our customers."
Source : Globalpsa.com