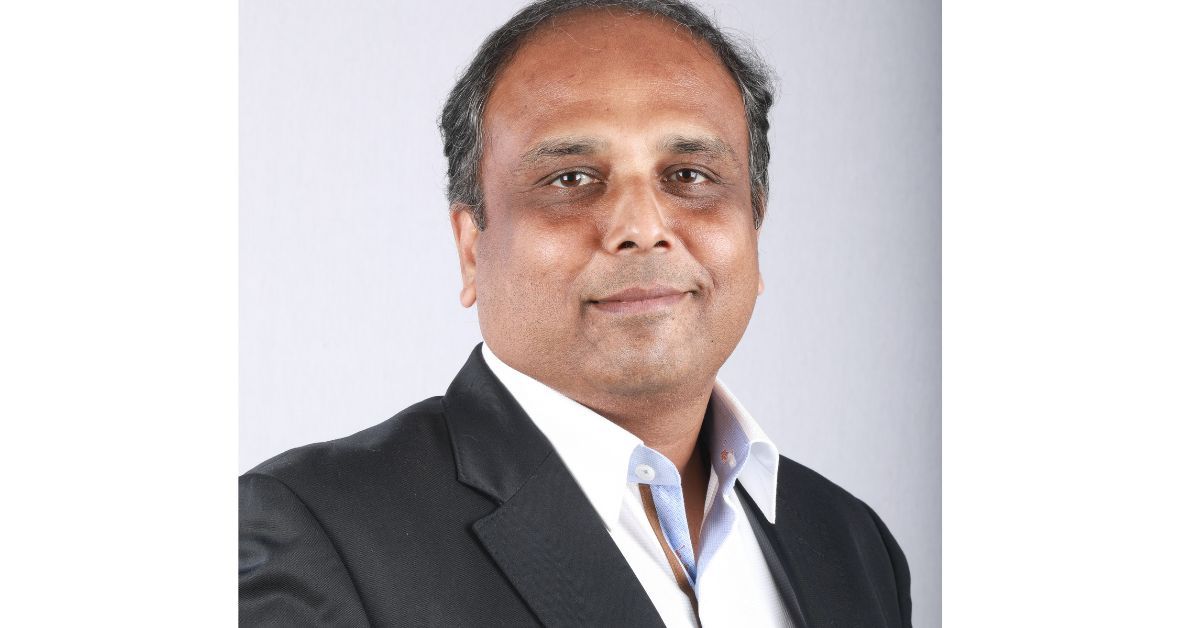 Rahul Pillai & Transworld International floats new venture disrupting Indian Relocation Market
BANGALORE : Rahul Pillai, the former CEO of Interem Relocations for India and Middle East, which is a subsidiary of the 200 million-dollar Freight Systems Group, has unveiled the plans to join hands with industry veterans Rijish AV and Prakash K, founders of Transworld International to launch their new venture aiming to revolutionize the relocation market in India and at a global level.
The venture, named Hybrid Shifting Solutions India Pvt. Ltd. (HSSIPL), has secured its first investment from Transworld International of US$ 2.5 million with an additional US$ 10 million committed in cash and infrastructure support. This investment will be used in building its robust technology platform, enhancing the network and infrastructure, further expansion of service segments and establishing its strong market presence including the international market over the next 2–4 years
With nearly three decades of experience in the B2B market, both Rahul Pillai and Transworld International bring immense expertise and unique value to the joint venture.
HSSIPL is all set to expand its presence across 100 cities in the next 12 months to create India's largest moving network. Currently, HSSIPL has a robust management team of 30 dedicated professionals with vast multidiscipline industry knowledge and experience who share the common strategic vision for the organization. HSSIPL begins with a footprint in 15 cities across India servicing over 1000 destinations. The company is already actively engaged in providing comprehensive solutions for business-to-business customers. This new-age packing and moving company aims to revolutionize the industry by harnessing contemporary digital technologies to bring transparency and convenience to the forefront of the customer experience.
"Transworld International's strategic investment marks a significant milestone for Hybrid Shifting Solutions India Pvt. Ltd. With their support, we are well-positioned to build a state-of-the-art technology platform, strengthen our fleet and infrastructure, and establish a robust marketing presence. This partnership will enable us to revolutionize the packing and moving industry, bringing transparency, convenience, and unparallel customer experiences to the forefront. We are excited about the future and the transformative impact we will have in this space." says Rahul Pillai, Founder, and CEO of Hybrid Shifting Solutions India Pvt. Ltd.
The packing and moving industry, estimated to be worth 18,000 crores, has long been plagued by inefficiencies and lack of customer-centric solutions. HSSIPL's commitment to transparency, convenience, and cutting-edge technology will enable individuals and businesses to navigate relocation challenges with ease. Through its innovative approach, HSSIPL seeks to establish itself as a trusted partner in the industry, offering unrivalled service quality and fostering long-term customer loyalty.
"With the advent of HSSIPL, the aim is to disrupt the market by leveraging innovative technologies and delivering exceptional service to both businesses and individuals. Along with this, Rahul's passion for innovation and his dedication to delivering exceptional customer experience has been the driving force behind the partnership," expresses Rijish AV, Founder and Visionary of Transworld International
As HSSIPL continues to grow and evolve, it will redefine industry standards, setting new benchmarks for excellence in the packing and moving sector where customers can expect a seamless and hassle-free packing and moving experience.
About Rahul Pillai: Rahul Pillai is the go-to person for all things in mobility and relocation. Of the 25 years of rich and credible industry experience, the last 10 of them were as CEO running the P&L of the business both for India and the Middle East. Pillai was responsible for developing international alliances, expanding the company's footprint and network, and launching new products and services. Under his leadership, the team handled over 100,000 moves and acquired more than 1000 corporate accounts. Some of his significant contributions include India's largest office move for TCS of over 27000 employees and the move of the world's largest biometric data centre for UID/Aadhaar. He is known for his risk-taking ability and for pioneering new initiatives like procurement and leasing of Oxygen concentrators across India and India's largest move of 2 million IT assets for the work-from-home project during the pandemic.
About Transworld International: Transworld International Group is a 25 years old FIDI FAIM plus certified conglomerate with over 500 plus skilled resources across India, headquartered in Bangalore. Tracing its origins back to 1999, Transworld Group has established its reputation as a single-stop logistics solutions provider of Packing, Moving, Relocation, Warehousing, Records & Data Management, Construction of logistics parks and 3 PL services to corporates and individuals alike. Transworld has evolved from being a single-service operation with just a handful of employees to a leading multi-business enterprise.
About Hybrid Shifting Solutions India Pvt Ltd (HSSIPL): Hybrid Shifting Solutions India Pvt Ltd (HSSIPL) is a pioneering company in the packing and moving industry, utilizing contemporary modern technologies to provide transparency and convenience to customers. With a focus on delivering exceptional services, HSSIPL aims to revolutionize the sector by leveraging innovative solutions and establishing long-term customer relationships.