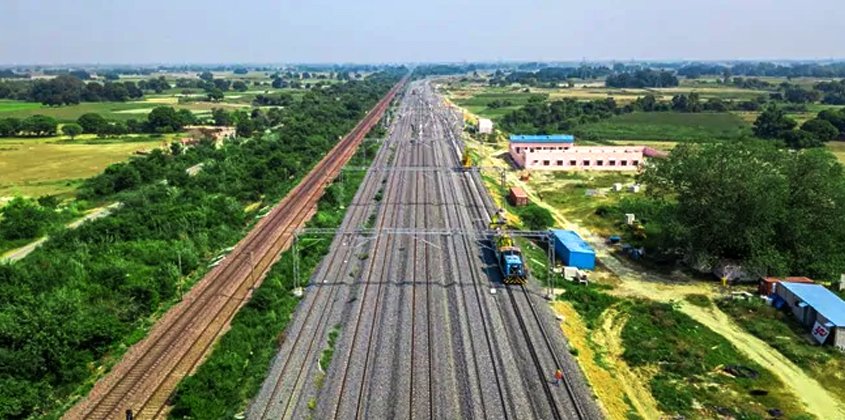 Railways' eastern freight corridor to be fully operational by next month
NEW DELHI : The full-fledged operation of the 175.1-km section from Sahnewal in Punjab to Pilkhani in Uttar Pradesh of the Eastern Dedicated Freight Corridor will start next month.
The project was divided into three parts — Sahnewal to Shambhu in Punjab, covering 81.6 km, Shambhu to Kalanaur in Haryana, covering 76.7 km, and Kalanaur to Pilkahni in Uttar Pradesh, covering 16.8 km.
While the work in Punjab and Uttar Pradesh has been covered as phase-1 and phase-2, respectively, the work in Haryana is being carried out as phase-3 of the project.
Speaking to mediapersons, Mr. Pankaj Gupta, Chief General Manager (CGM), Ambala unit, Dedicated Freight Corridor Corporation of India Limited, said: "The trial phase has been completed. While the tracks and bridges are ready, two traction power substations for power supply were commissioned for the project in Jagadhri and Khanna. We will not be depending on the Northern Railways for power, rather the Meerut unit of the project is getting supply from the Jagadhri substation."
"The operations between the Shambhu to Sahnewal section of the freight corridor and the Kalanaur to Pilkhani section will be started in November, and then the Shambhu to Kalanaur section will start operations from December due to the ongoing signaling work," Gupta said.
The CGM informed that the project under the Ambala unit is being completed at a cost of Rs 5,500 crore. A total of 15 foot over bridges were to be built, of which six have been built and the remaining are in an advanced stage and the work will be completed in the next three months. There were 55 level crossings, of which six are pending.