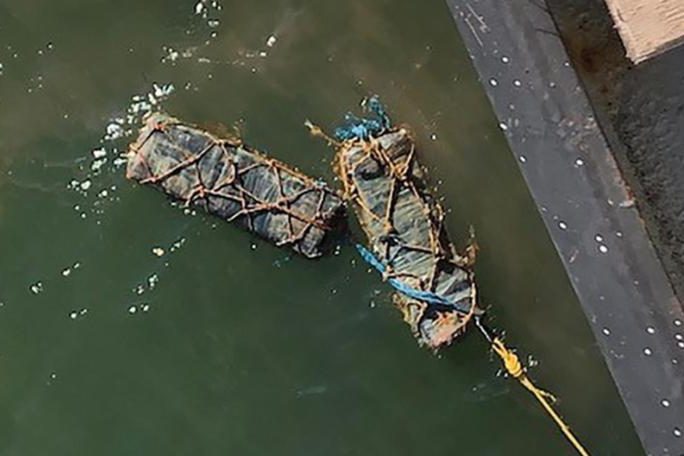 Remote-controlled robot uncovers $80 million cocaine shipment hidden in ship's hull at Port Melbourne
MELBOURNE : A shipment of approximately 200 kilograms of cocaine was discovered hidden within a ship's hull with the help of a remote-controlled robot. The estimated value of the seized drugs is around $80 million. The vessel had arrived in Port MELBOURNE from Argentina approximately a month ago.
Australian Border Force (ABF) officers utilized a remote-controlled underwater vehicle for the underwater search, delving below the waterline. The illicit drugs were concealed within the ship's sea chest, a compartment responsible for pumping water in and out of the vessel's ballast tanks.
Specialist divers were dispatched to retrieve the packages once located, and the seized drugs were subsequently taken into custody by the Federal Police (AFP). AFP Commander Richard Chin emphasized the considerable risks posed to smugglers who must dive to recover packages concealed in such hazardous locations. He also noted that this concealment method is not novel and had been employed in a ship at the Port of Newcastle earlier this year.
In response to organized crime groups using parasitic attachments to conceal drugs on ships' hulls, the ABF has initiated the use of submersible remote-operated vehicles for searches of vessels and concealed spaces below the waterline.
Following the drug seizure, the ship continued its journey from Victoria to Western Australia, and then proceeded to South Australia.