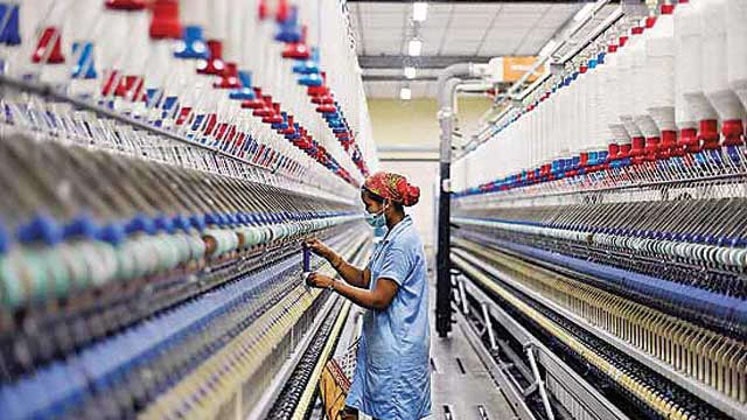 RoSCTL to enhance India's share in global apparel & made-ups sectors : FIEO
NEW DELHI : Welcoming wholeheartedly the announcement of RoSCTL support for apparel & made-ups sectors, Dr A Sakthivel, President, FIEO said that this timely announcement, coming at a time when we are seeing buoyancy in exports and increasing flow of export orders, would add further competitiveness to exports of garments and made-ups from India. He thanked the Hon'ble Prime Minister, Commerce & Industry Minister and the Finance Minister for helping the textile exporters with the RoSCTL support during the current challenging time.
This will help our exporters to effectively compete with countries such as Bangladesh, Vietnam, Myanmar, Cambodia, Sri Lanka, etc., opined Dr Sakthivel, who have been benefited with exchange rate and preferential market access in many of our major markets. FIEO said that the longer stability in the rates till 31st of March, 2024 will attract further investment in these sectors as manufacturers can plan their exports on a longer time horizon factoring the RoSCTL rates. The increasing manufacturing and exports will further create the employment opportunity in the sector which already accounts for over 20 million jobs with 60% accounted by female workers.
Dr Sakthivel said that the RoSCTL will help the country to regain the lost market from some of our competitors and will pave the way for increasing our share in global apparel & made-ups trade. President, FIEO said that the apparel sector should look to increase its share to 5% of global imports both in the woven & knitted segment and 6% in the made-ups segment by 2024.
We are on our course to achieve US$ 400 Bn exports in the current fiscal and RoSCTL has given a fillip to the same. Dr Sakthivel said that the exporters are awaiting the release of the RoDTEP shortly which will help the other sectors of exports and add to the liquidity of exporters.
Source : FIEO