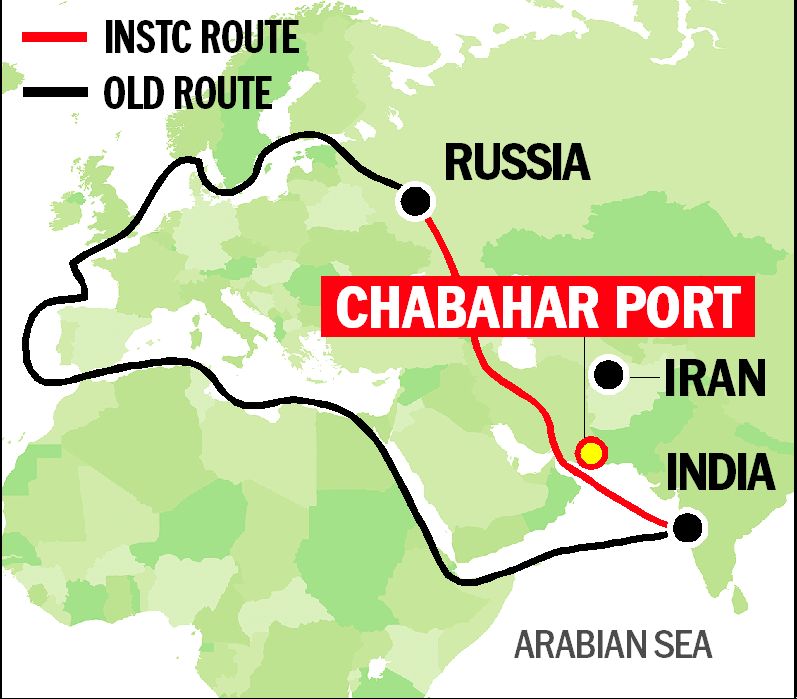 Russia initiates to boost INSTC infra to expand trade with India
MOSCOW : After the  visit of the Russian Deputy PM's in India, Russian companies have swung into action to boost International North-South Transport Corridor (INSTC) infrastructure and Iran's ports and railroads to expand trade with India.
Russian companies have launched discussions on options for their participation in boosting INSTC and expanding their presence in the Iranian ports in the Persian Gulf for trade with India and West Asia. Moscow is also tapping into funds from West Asia to fund projects,according to sources.
Optimal use of INTSC figured high during Russian Deputy PM's meetings with India's external affairs, finance and commerce ministers this week as the two sides are keen to expand bilateral trade beyond current level of $45 bn. New Delhi and Moscow are also keen to introduce digital infrastructure along INSTC to smoothen operations. Since the beginning of the Ukraine war, India's trade with Russia has increased manifold via the INSTC that connects Mumbai with Russia via Iran and Caspian Sea. Azerbaijan is a key element under INSTC.
There is a missing link of some 165 kilometres inside Iran (the Rasht-Astara line) to connect Azerbaijani and Iranian railways. In January 2023, Russia and Iran agreed to launch the construction with Russian funding. Russian Railways has offered to complete the missing Rasht-Astara link. Azerbaijan also has a highway connection with Iran.
To smoothen INSTC functioning, infrastructure along the Caspian Sea is being improved. In 2024 the first container terminal in the Caspian Sea will be completed in the port of Olya, and the second stage will be commissioned in three to four years, Russian government sources told. A Russian company is also considering the possibility of buying a terminal in the Caspian Sea to operate within the INSTC.
Russia is also exploring the possibility of developing road infrastructure leading up to the Iranian ports. Iran's port of Bandar Abbas handles 100 million tons of cargo every year, seven million tons of cargo is exported from the port that are brought to the port by rail and the rest via highways.