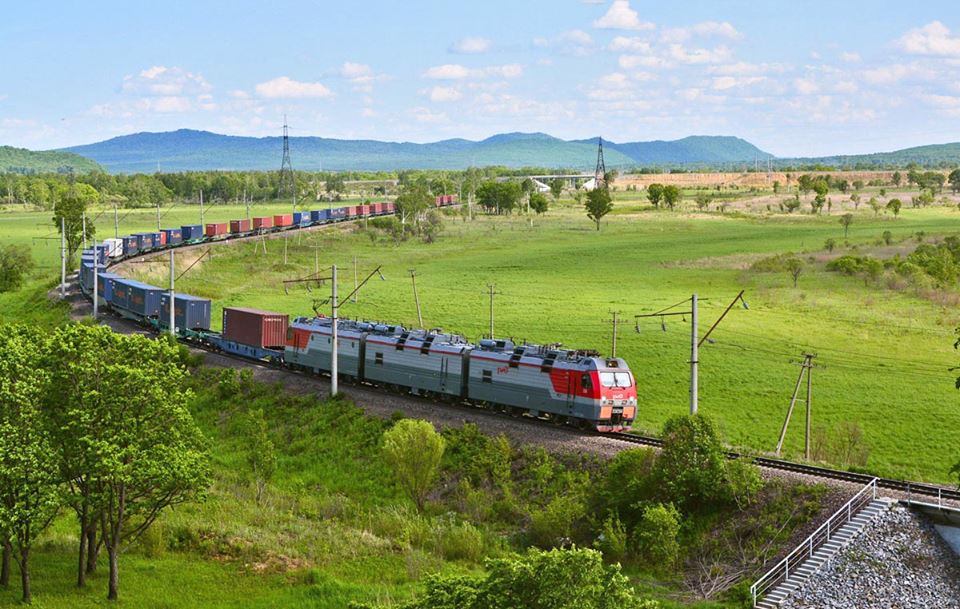 Russian newsprint on its way to Chennai via Iran Port
With major shipping companies suspending their operations to Russian Ports, a full container train with paper products, including newsprint, is on its way from Russia to Chennai through a multi-modal transportation.
The cargo handled by RZD Logistics (Russian Railways) left Russia a few days ago taking the International North-South Transport Corridor (INSTC). In the first leg, the cargo took the rail mode from Russia to Bandar Abbas port in Iran through Kazakhstan and Turkmenistan. From the Iranian port, the cargo will move by sea to Chennai in the second leg.
The train carried 53 forty-foot containers with newsprint in 32 eighty-foot flatcars, owned by the container operator RZD Business Active, according to Russian media. This was confirmed by multiple sources in Chennai.
Quicker route
RZD Logistics has been working on the development of INSTC since 2019, with making significant progress in 2022. In a fast-paced environment, the company managed to build strong cooperation with its partners from India, Iran, Kazakhstan and Turkmenistan, in order to offer Russian and foreign consigners reliable logistics service. In November, 2022 RZD Logistics, KTZ Express and OJSC "Transport and Logistics Center of Turkmenistan" signed a Memorandum on cooperation in international and transit cargo transportation. The parties agreed to unite efforts on the development of new railway routes via INSTC, as well as use the benefits of railway infrastructure along the corridor.
The year 2022 marked the launch of regular shipments along the Eastern route of INSTC. Trains depart on a monthly basis from Moscow region and go through the territory of Kazakhstan, Turkmenistan and Iran to the port of Bandar Abbas. Containers reach their final destination in India and other directions by sea. RZD Logistics is determined to enhance the capacity of this route and increase the number of consignments in the nearest future.