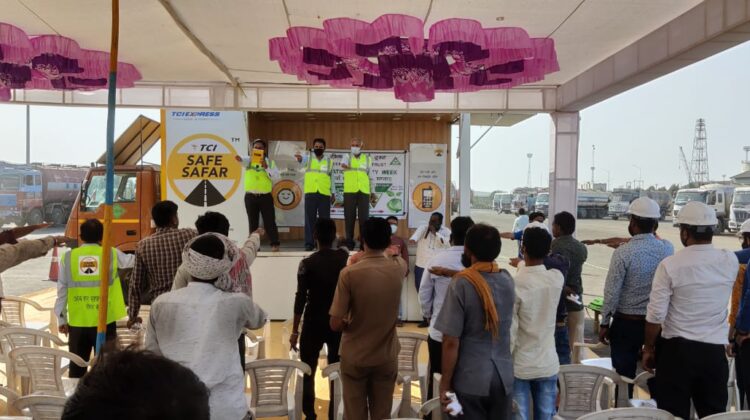 Safe Safer-a public awakening wing of TCI,invited a cultural team to observe 'National Safety Week,2021'
Today on 09th March 2020 i.e. 05th day of 'National Safety Week,2021' a cultural team was invited from Safe Safer – a public awakening wing of TCI- ( a renowned logistics company of India).
This team is devoted to spread the message of Road Safety through its mobile van.TCI aim at to reduce the incidents of alarming number of road accidents in India.
Shri Anupam pattani-sr.ATM welcomed the team for their arrival at Kandla port.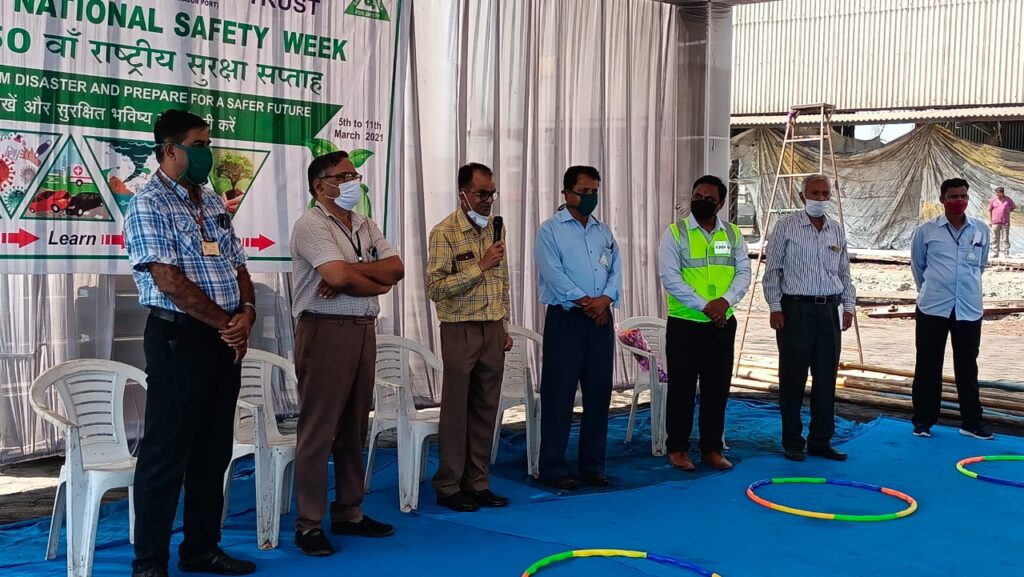 Shri Alok Ranjan Singh-Asstt. Manager-Safe Safar dignified / addressed the job of Drivers with Driver saab ( ड्राईवर साब)
The TCI team displayed total 08 short skits amongst large number of truck-trailer drivers , sensitising them about the abuse of liquor , use of cell phone while driving , precaution to be taken against corona virus etc.
All present drivers were enthralled with the messages delivered by the team. A driver hailing from Uttarakhand expressed his views about the tiring road journey and difficulties being faced.