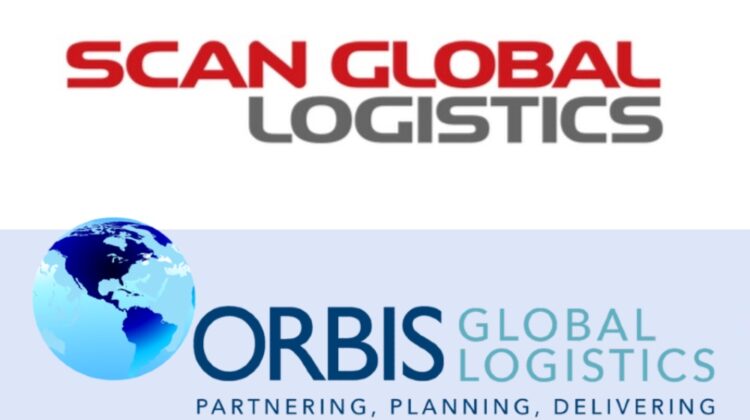 Scan Global Logistics acquires New Zealand freight forwarder Orbis Global Logistics

---
Scan Global Logistics (SGL) has signed an agreement to acquire New Zealand Freight Forwarder Orbis Global Logistics Limited. Orbis will become the newest member of the SGL family on 5 October.
SGL and Orbis are said to share an identical customer-centric business model rooted in providing entrepreneurial transport and logistics solutions to a diverse portfolio of customers. By this acquisition, SGL will significantly strengthen its position in the Pacific region, targeting significant growth in the coming years.
A testament to its founders, Troy Hageman, Stuart Kingdon, and Stephen Fredricson, Orbis has experienced rapid growth and established a leading position in the New Zealand Freight Forwarding market since its inception in 2017.
Director of Orbis, Troy Hageman, explains how the acquisition will provide an even better value proposition for the customers, "The SGL acquisition of Orbis represents the next chapter in our dynamic growth in the NZ market. SGL is the perfect fit for us on a cultural level. It also gives us the ability to utilize their extensive network and infrastructure to expand within the Pacific Region and beyond, to the benefit of our customers and staff alike. The Orbis Team and Directors look forward to our next chapter with SGL, remaining focussed on providing our customers with the service and care that they are accustomed to, and with the additional capability that SGL brings."
Orbis has grown rapidly within a short period, becoming one of the strongest logistics offerings in the NZ market due to an incredibly well-built team delivering uncomplicated and efficient solutions to its customers. The company will continue under the leadership of the founders.
SGL CEO Pacific region, Søren Madsen, expands on the Pacific growth opportunities, 'In Orbis, we immediately saw a perfect match with our SGL DNA and a unique opportunity to significantly strengthen our position, providing a strong platform for our ambitions in New Zealand.
Under the continued leadership of Troy, Stephen, and Stuart, I am confident our 'company's global reach and strengths will be utilized in full and complement Orbis' high-quality solutions and market position to deliver an even better value proposition to our existing and future customers".
Group CEO of SGL Group, Allan Melgaard, adds:"We are thrilled that Orbis is joining our family, which marks another important milestone in our global expansion plans. The Pacific region remains a key market for SGL in the years to come, where we expect significant growth and see strong demand. While we share a similar business approach, most importantly, we see a perfect match with our company DNA and the virtues we value. We are very excited to welcome our new colleagues and customers into our family."
Source : Stat Times
---