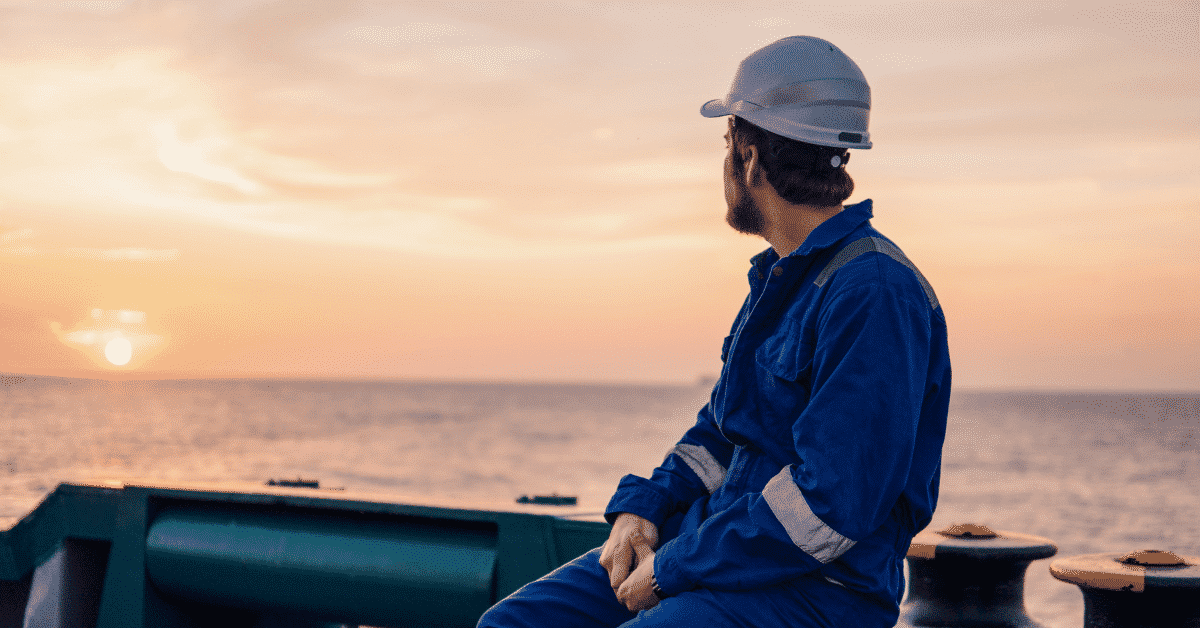 Seafarer abandonment a growing worldwide issue but UAE cases recede
ABU DHABI : The number of seafarers abandoned without pay is beginning to recede in the UAE thanks to tougher deterrents against rogue shipping contractors, experts said.
After a record year in 2022, with 1,555 seafarers and 113 ships abandoned worldwide, welfare groups said fewer UAE cases had been reported so far this year.
As a key logistics hub for shipping lines, ports receive about 21,000 vessels a year, with more than 20,000 domestic and international maritime companies operating nationwide.
When operators run into financial trouble crew can be left abandoned on ships, often miles out to sea, and reliant on charities to survive.
Since a government resolution was passed in September 2021, operators of merchant tankers and other commercial vessels face greater financial penalties that address the rights of seafarers.
"In the last few months we have seen a decline in cases of seafarers being abandoned or them being impacted by the kind of foreign recruitment agents coming into Dubai, which is good news," said Chirag Bahri, international operations manager at the International Seafarers' Welfare and Assistance Network.
"In the UAE, it is an improving situation but elsewhere the number of abandonment cases is rising.
"The bad owners are finding a way out [of their obligations] in other ways, so port states need to be more vigilant with seafarers who have not been properly paid." he said.
In the UAE, a framework outlined by the Ministry of Energy and Infrastructure offers greater protection for the rights of seafarers.
Fines of Dh20,000 can be levied on owners of abandoned vessels, with an additional Dh10,000 fine per seafarer left on board.
"The intention is clear, the authorities will safeguard the interest of seafarers, whether they work on a foreign vessel or a UAE-flagged vessel," said Mr Bahri, a former seafarer held hostage by Somali pirates on a hijacked vessel in 2010.
"That message has been delivered strongly and it has prohibited bad owners from using the UAE waters in which to abandon their vessels.
"It seems to be working as a deterrent."
Under the definition of the International Maritime Organisation (IMO), abandonment occurs when a seafarer's wages go unpaid for two months or more, and the ship's owner is unable to pay crew repatriation costs.
The number of abandonments soared at the onset of the global pandemic in 2020 and continued to increase in 2021 and 2022 due to the war in Ukraine and the global recession.
According to the latest report on abandonment by digital maritime platform RightShip, unpaid monies owed to seafarers over the past 20 years totalled $40 million, with some 9,925 men and women cast adrift.
Hiring and retention problems in shipping industry
Poor working conditions and uncertainty over pay and job security could create a huge problem for the shipping industry unless seafarer welfare improves.
Speaking on the sidelines of ShipTech, a shipping conference held in Dubai, Chief Executive of International Seafarers' Welfare and Assistance Network (Iswan) Simon Grainge said the industry faced a recruitment timebomb.
"Seafarers are at the heart of this industry and the most important piece of technology a shipping operator will have," he said.
"Post-Covid, there is a high level of stress and real concerns about recruitment and retention of staff in the industry in the near future.
"It is a highly stressful role, with more attractive shore-based jobs that are better paid."
Iswan conducted a study in partnership with the World Maritime University in Sweden to evaluate the impact of the pandemic on seafarers and their careers.
In 2018, 50 vessels were reported abandoned worldwide according to maritime data, but that number had more than doubled to 103 last year.
According to Iswan, there is a growing shortfall of officers qualified with the Standards of Training Certification and Watchkeeping (STCW) — internationally recognised rules to keep seafarers safe at sea.
A current shortfall of about 21,000 STCW-certified officers worldwide is expected to increase to 60,000 by 2025.
"There are few incentives, so companies need to build up loyalty and make seafarers feel valued," said Mr Grainge.
"If businesses can't recruit and retain staff, they won't be able to run their operations.
"Seafarers remain an invisible profession, with few people actually aware of the pressures they face."