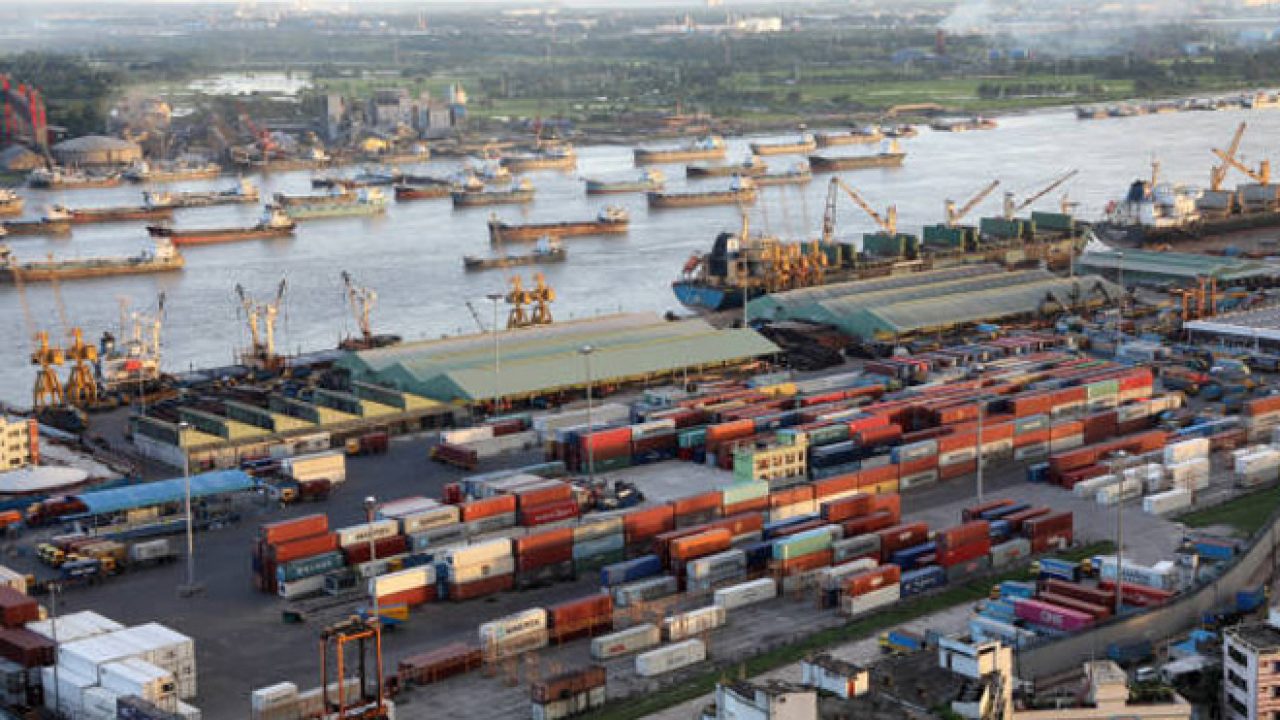 Seven liners started direct shipping from Chattogram Port, now only 3 remain
CHATTOGRAM : Direct shipping from the Chattogram port to major ports worldwide, including those in Europe, is coming to a halt as shipping lines are discontinuing their operations owing to reduced freight charges, export bookings and import orders.
The promise that emerged in 2022, featuring at least seven international routes, offered fresh optimism for the country's exporters with prospects of significantly reducing transportation time and expenses.
However, within just a year, four of these routes have been cancelled and the remaining three are on the brink of closure.
Shipping companies have noted an 80% reduction in freight charges on several European routes. Furthermore, the booking of export products from the Chattogram port has declined by over 60%. Additionally, they are grappling with ongoing losses due to a decrease in the volume of imports from China.
The routes that have already ceased operations from the Chattogram port include those to the Netherlands-Spain, China, the UAE, and the UK. Currently, shipping routes from the port to Italy, France, and Spain are also in uncertainty.
Previously, containers loaded with goods destined for Europe from the Chattogram port followed a route through Singapore, Sri Lanka's Colombo, Malaysia's Tanjung Pelepas, Indonesia's Kelas, and several other transshipment ports in China. From there, the goods would continue their journey to their final destination through key ports like Rotterdam, Antwerp, and Hamburg in Europe, which would typically take around 40 days.
However, thanks to the use of direct routes, this transit time was reduced to just 20 to 22 days. The Reliance Shipping Company managed the ship that operated on the direct routes to Netherlands-Spain and Italy. Its chairman Mohammed Rashed said that direct shipping from Chattogram to Italy has become unprofitable.
He said that the fare for each container has come down from $10,000 to $11,000 in 2022 to $2,000 currently, and the number of TEUs per vessel has fallen from 1,200 to 400-450.
He added that it is not possible to operate the ship with such losses and that the company is not very hopeful about continuing operation in the Chattogram-Italy route.
Chattogram Port Authority Secretary Md Omar Faruk told the local newspaper that the port authority has assisted in launching direct ships, but that operating direct shipping is a decision for the shipping companies, importers, and exporters.
The port authority assists any organisation with direct route shipping but does not step in with starting or stopping direct shipping services, he said.
Direct shipping from the Chattogram port has been a major boon to the country's garment industry, reducing costs and delivery times, and increasing the acceptance of Bangladeshi garment products among foreign buyers.
Faruque Hassan, President of the Bangladesh Garment Manufacturers and Exporters Association (BGMEA), attributed the decline in direct shipping from Chattogram port to a number of factors, including reduced freight charges in the international market, decreased imports due to government restrictions, and a decline in export volumes in some sectors.
He added that export demand and freight charges have decreased significantly resulting in a decrease in product bookings on direct routes. Exporters are now sending goods through transshipment ports, even though it takes more time.
He, however, said the suspension of direct shipping is "bad news" for the country's garment industry.
MA Jabbar, Managing Director of DBL Group, said the main reason behind the suspension of direct shipping from Chattogram port is the reduced export-import demand in the global market.
He said that the initiative was started during the global crisis, when shipping lines did not get enough bookings. He added that these routes will continue to operate if international market conditions improve and that reduced lead times will make buyers more comfortable buying products from Bangladesh.
A rapid decline
Direct shipping from Chattogram port to Italy was launched in February 2022 and to the Netherlands and Spain in June of the same year. The two routes were operated by the local shipping company Reliance Shipping. The Netherlands-Spain route was suspended in August 2023, and the Chattogram-Italy route is also about to be closed.
Reliance Shipping Chairman Mohammed Rashed said that ships used to run on the Chattogram-Italy and Chattogram-Netherlands-Spain routes every 20 days.
In May 2022, the Swiss-based Mediterranean Shipping Company launched a new container shipping service on the Chattogram-China route. Four ships transported goods from China to Chattogram via transshipment ports in Singapore and Malaysia, reducing the import time by about 12 days.
However, the company has suspended shipping goods from China to Chattogram for the past three months. Ships are now only travelling from Chattogram to the transshipment ports.
Mediterranean Shipping Company officials say that the suspension is due to a decrease in imports caused by complications in opening letters of credit, which has negatively impacted bookings for imported products from China.
Phoenix Shipping launched a new container shipping service on the Chattogram-Rotterdam-Liverpool route in June 2022. However, the service was suspended within four months due to a decrease in exports of goods from Bangladesh to Europe.
Phoenix Shipping CEO Captain Syed Sohail Hasnat said that two ships were operated every month after the service started, but the European route was closed in October 2022 due to reduced bookings.
In May 2023, French shipping company CMA CGM launched a new container shipping service on the Chattogram-Jebel Ali-Khalifa Port route in Dubai. However, the service was suspended after just five months.
The MV San Pedro, the first ship to operate on the route, could reach the Jebel Ali port within 15 days from Chattogram, and the import time was reduced to 10 days.
Shipping goods from Jebel Ali port to Chattogram will now take 30-35 days via transshipment ports like Singapore, Colombo, and Port Kelang.
Routes yet to open
On 21 June 2022, a delegation from the Chattogram port met representatives from Koper port in Slovenia to discuss the direct launch of ships. However, almost a year and a half later, shipping on this route has not started.
In November of last year, Saif Power Tec Limited announced the launch of three ships on the Chattogram-Dubai route. On 25 September 2022, Saif Maritime LLC, registered in Dubai, signed an agreement with Safeen Feeder, a subsidiary of AD Port Group, to launch this service. However, the company has not been able to launch any ships on this route in the past year.
Container handling declined in Chattogram port
According to Chattogram port data, export and import container handling declined by 140,414 TEUs and 96,304 TEUs, respectively, in the first nine months of 2023 compared to the same period in 2022.
In the nine months from January to September 2023, 917,916 TEUs of import goods and 538,541 TEUs of export goods were handled. In the nine months of 2022, 1,058,330 TEUs of export goods and 634,845 TEUs of import goods were handled.