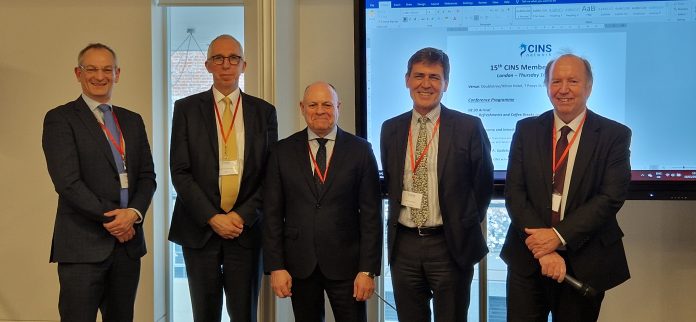 Shipping industry groups reach agreement on critical safety concerns
LONDON : Cargo Incident Notification System (CINS), Confidential Human Factors Incident Reporting Programme (CHIRP), Container Owners Association (COA), International Cargo Handling Coordination Association (ICHCA) and Ship Message Design Group (SMDG) inked a Memorandum of Understanding (MOU) on 16 March for cooperation on the safety and security of global trade.
The shipping industry bodies share a common goal to build a framework for collaboration that allows each group to profit from the actions of the others in terms of their strategies in areas of mutual interest.
"A key goal is to create an awareness throughout the freight industry, amongst operators, regulators and policymakers as to practical and effective measures to improve safety," commented John Beckett, chair of ICHCA.
In the near future, these organisations will focus on improving safety during the worldwide shipping and processing of goods that have the potential to injure workers and/or harm the environment and the goods.
"As an example of where immediate attention is required, container ship fires are high on the list," pointed out Dirk Van de Velde, deputy chair of CINS.
Other representatives from the organisations said that goals of the cooperation include collaborating to launch new global surveys and studies that can help these organisations advance on behalf of their members and allies. Research results and documents will also be shared to enhance information interchange while avoiding duplication of effort by pooling resources.