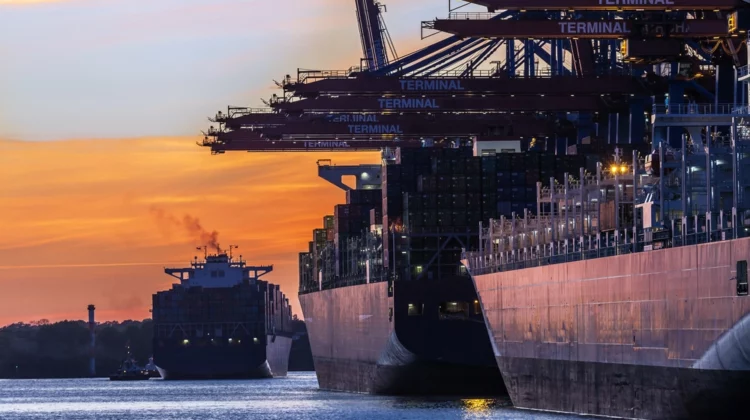 Shipping Industry Leaders to Convene for Landmark Decarbonization Conference at COP26

---
CEOs from the world's biggest shipping companies and government representatives from maritime states will convene in Glasgow at a cross-industry decarbonization conference next month to coincide the United Nations' COP26 climate change conference.
The shipping industry's official COP26 sideline event, 'Shaping the Future of Shipping', is being coined as the largest assembly of shipping executives and maritime states, bringing together leaders from the shipping, energy, climate sectors and international ministers to translate government ambitions set out at COP's leaders' summit and identify actions and recommendations for all parties, including IMO member states.
The ministerial-level event will be held November 6th and feature some of the world's leading figures from shipping, energy, and finance. The discussions are set to inform the UNFCCC climate conference and the upcoming decarbonization-defining IMO climate committee meeting. Attendees will also discuss ways to accelerate an industry-backed $5 billion research and development fund to help accelerate zero-carbon fuels and technologies within the shipping industry, as well as a proposed carbon levy.
"This unprecedented meeting of minds has been in the making since 2019, and shipping's official COP26 event shows the scale of our commitment to decarbonize the sector," said Guy Platten, Secretary General of the International Chamber of Shipping. "We are bringing together people that create plans, not promises, and who will not just discuss the challenges within industry but the wider energy transformation required to tackle climate change."
The global shipping industry has already called on the UN to halve the industry's mandated timeline for full decarbonization to 2050. The International Chamber of Shipping has also backed the $5 billion R&D fund to ensure zero-carbon ocean-going vessels are in the water by 2030. Industry additionally supports a proposal to mandate a carbon levy on ships over 5,000 gross tonnes via a global market-based mechanism.
"Shipping is the backbone of the global economy. This has never been more apparent than now. As world leaders look to a green future, they must eliminate the political risk around decarbonization policies. This starts with the energy transition in key industries which underpin global trade," added Platten.
'Shaping the Future of Shipping' will be held on the 6th November at the University of Strathclyde's Technology & Innovation Centre. MSC is the lead sponsor of the event, with DNV, BP and Hapag Lloyd among the other sponsors.