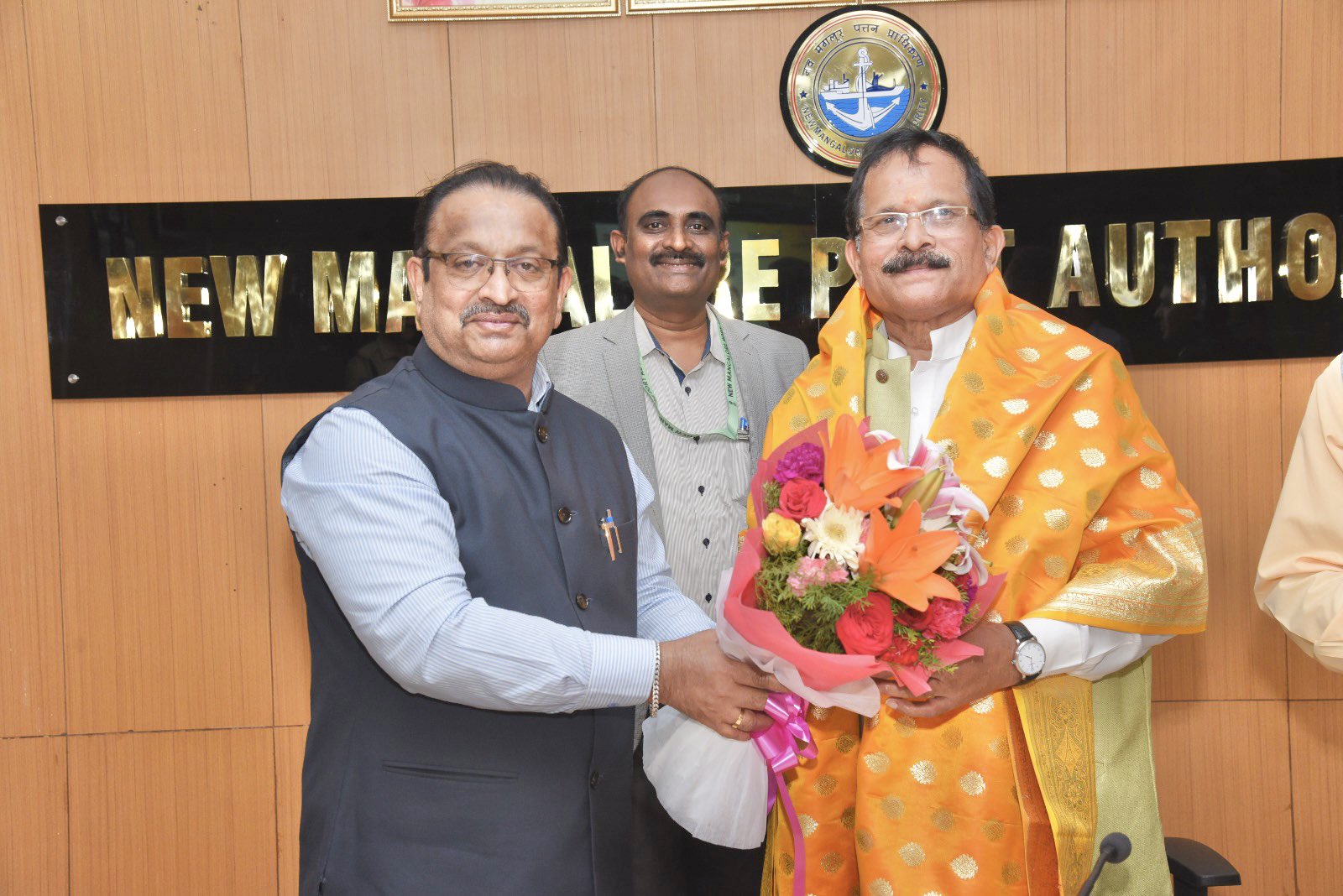 Shripad Naik visits New Mangalore Port
MANGALURU : Minister of State for Ports, Shipping, Waterways and Tourism Shri Shripad Yesso Naik visited New Mangalore Port on Monday.
The Minister was welcomed by Port Authority Deputy Chairman K. G. Nath along with Senior officials of the port. Mr. Naik oversaw the berth operations and various infrastructural facilities of the port through a tug boat. Mr. Nath apprised the Minister about several infrastructural and technological advancements harnessed by the port.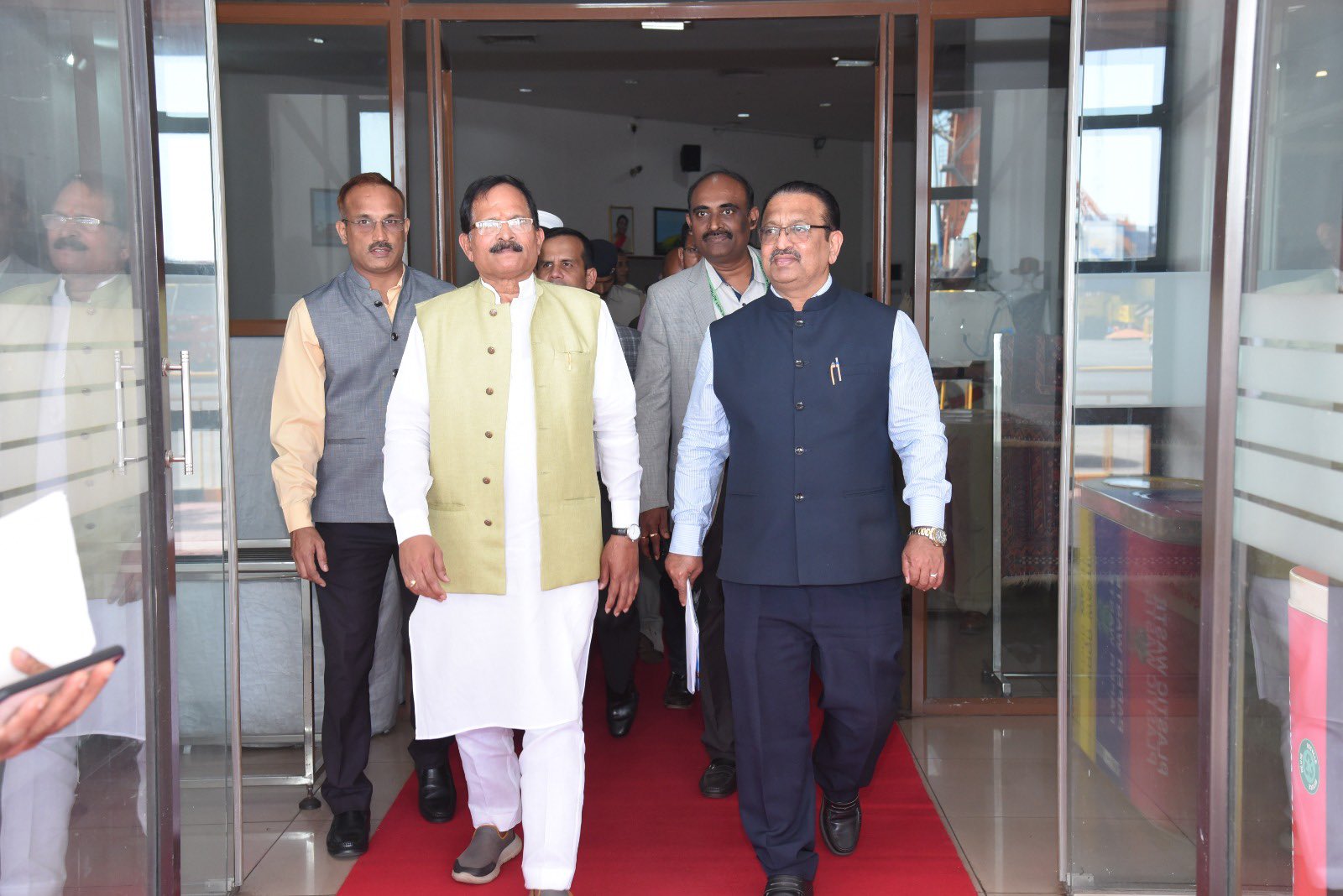 Mr. Naik was earlier accorded a ceremonial guard of honour by the Central Industrial Security Force unit of NMPA.
His tour was followed by a meeting with the senior officials of the port where he was briefed by Mr. Nath on functionality of the port and future plans, including a host of initiatives undertaken to enhance its ease of doing business, green port Initiatives etc. He was also told about the future expansion programmes, infrastructure projects and other proposals for enhancing the productivity of the port.
The Minister praised the port's growth in cargo handling, operations, future plans, and various initiatives of the port to bring in environment-friendly state-of-the-art facilities.