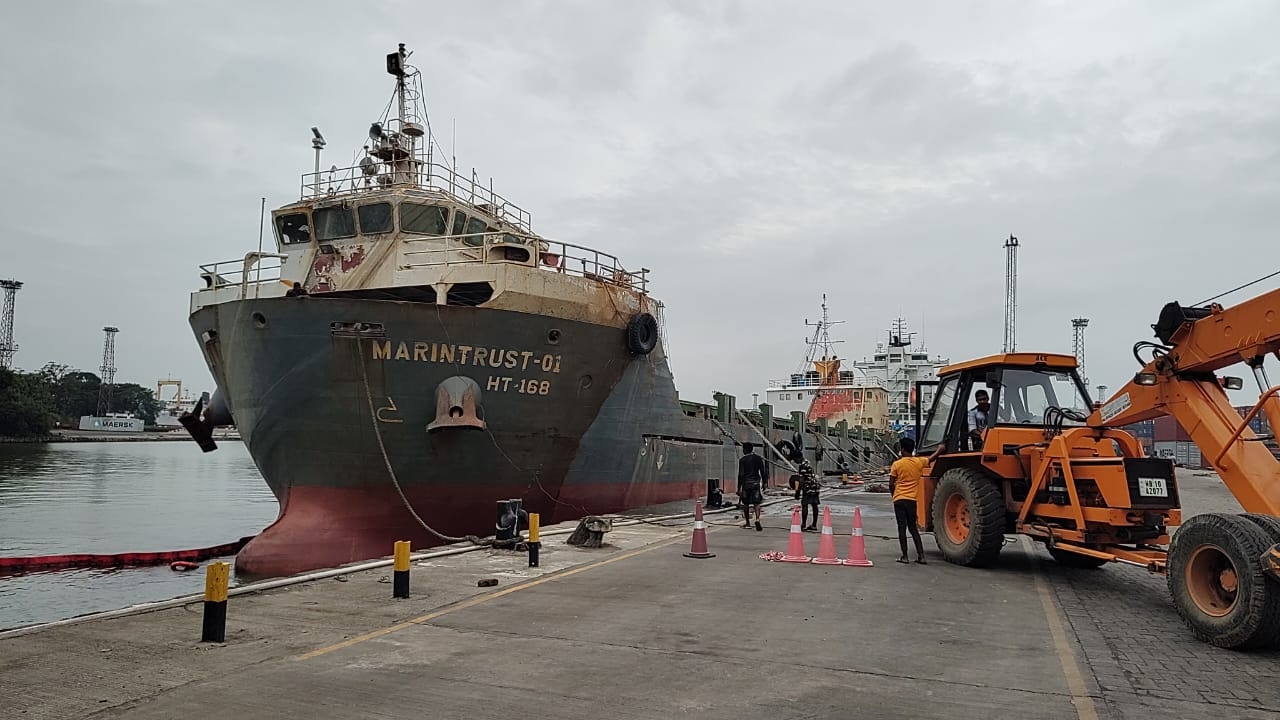 SMP Kolkata moves ahead with barge port facility worth Rs 450 cr at Balagarh
KOLKATA : According to SMP Kolkata officials, this barge port will aid in decongesting the Kolkata Dock System (KDS). The process has started to create a barge port facility on an island on the Hooghly River near Balagarh, about 75 km north of Kolkata. The facility will be created on 100 acres of the island owned by Syama Prasad Mookerjee Port (SMP) Kolkata (earlier known as Kolkata Port Trust) on a Public Private Partnership (PPP) mode.
"This project is named the 'Extended Port Gate Facility'. In Phase-I, two berths will be constructed there.
Trucks carrying cargo to KDS from the north will no longer have to go up to Kolkata. They can discharge this cargo at Balagarh. From there, barges will carry them to KDS. Similarly, north-bound cargo arriving at the Kidderpore Docks or Netaji Subhas Docks can be carried by barges to Balagarh where trucks would be waiting for further movement to several destinations," an SMP official said.
Such coordinated movement will not only be environment-friendly but also bring about a reduction in the number of trucks entering Kolkata. It will also aid in economic growth in and around Balagarh, which is a backward part of the Hooghly district with no industries and job opportunities.
SMP Kolkata Chairman P.L. Haranadh and Deputy Chairman Samrat Rahi visited the site a few days ago and discussions have started with CESC and other stakeholders.
SMP Kolkata has also initiated the process of obtaining necessary clearances and approvals from statutory bodies for the project.
Officials are upbeat about the prospect of this barge port aiding in inland water transportation between Varanasi and states like Assam in the northeastern part of the country via Bangladesh. The berths could serve as stopover points for vessels. They may also load cargo directly for Varanasi or Assam.
The project cost is expected to be around Rs 450 crore. Of this, SMP Kolkata will invest Rs 100 crore for infrastructure development like road connectivity, dredging and riverbank protection. The remaining Rs 350 crore will be invested by the PPP partners to create the berths and bring in necessary equipment.