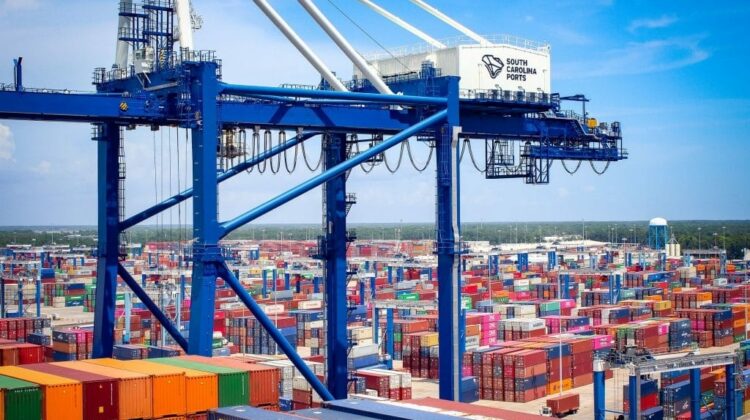 South Carolina Ports handles record containers in July
South Carolina (SC) Ports has begun its fiscal year 2022 with the busiest July in container volumes at the Port of Charleston.
Particularly, SC Ports handled a record of 244,821TEU in July at the box terminals Wando Welch, North Charleston and Hugh K. Leatherman, which translates to a 38% increase from a year ago.
SC Ports moved 137,158 pier containers, which accounts for boxes of any size, in July, representing year-on-year growth of 38%. These volumes mark the second highest all-time monthly record for containers handled at the Port of Charleston.
Moreover, loaded imports noted an all-time record in July, with a 47% rise compared to the corresponding period of last year, while loaded exports were also up by 14%.
Regarding the rail sector, SC Ports has reported that 13,976TEU have been moved in Inland Port Greer and Inland Port Dillon in the previous month.
"We begin our fiscal year 2022 with record container volumes, which comes on the heels of moving more containers than ever before in the fiscal year 2021," noted SC Ports President and CEO, Jim Newsome.
"While import and export loaded containers are both growth segments, the widening disparity of imports over exports is continued evidence of the strength of the US consumer", he added.
Source : Container News